Jimmie Davidson has never been one to back down from a challenge—especially when it comes from God. He still remembers driving through his hometown of Abingdon, Virginia on his way to visit family and saying to his wife, Lori, "Honey, somebody needs to start a church in Abingdon, Virginia. A different kind of church."
Lori agreed, and together they started in a home with 27 people from the community on that first Sunday. Once they reached 50 people, they began to prepare for the launch of Highlands Fellowship Church on Easter weekend of 1995.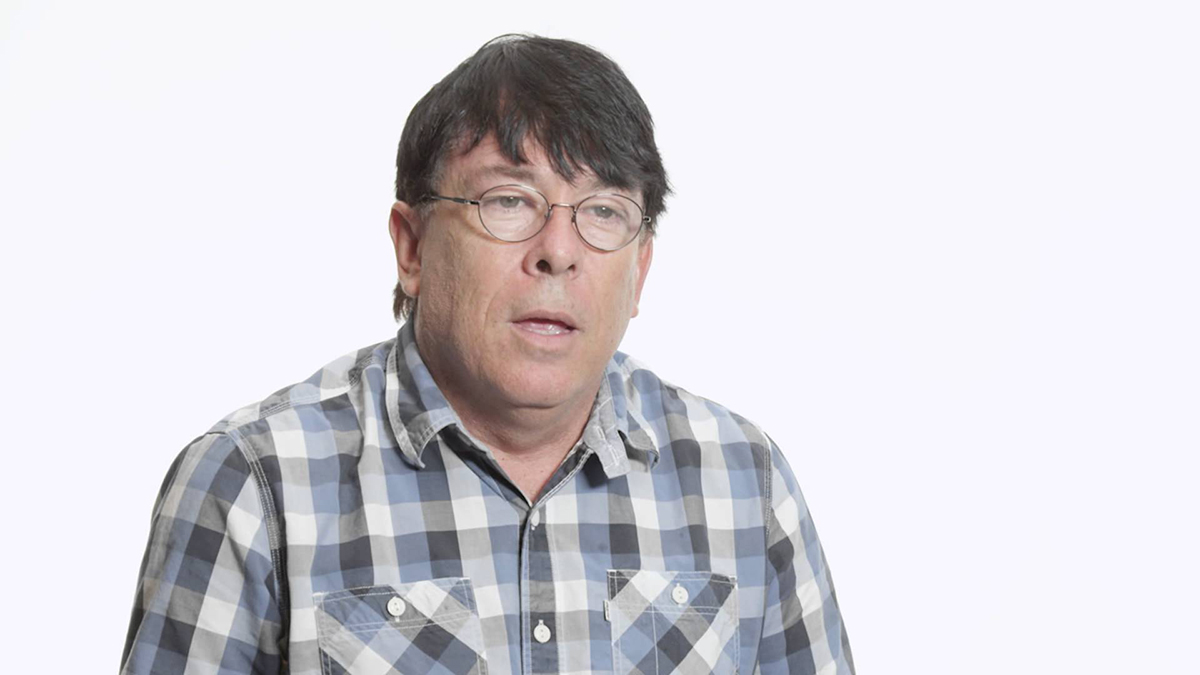 Over 150 people came to the launch, and in just a few months they outgrew their space and moved to the local high school. By 2000, they were reaching 700 in attendance, and moved into a new 46,000 square-foot worship center. That bold move turned Highlands into "one church with multiple locations" with 1,200 people meeting in Abingdon, Bristol, Johnson City, Marion, Wise and online.
Pastor Davidson says one of the reasons Highlands Fellowship Church was so successful was the Purpose Driven approach he learned from Pastor Rick Warren at Saddleback Church.
"Back in 1994, God used Rick Warren to give me 'permission' to do church in a nontraditional way," Davidson says. "I was in my first full-time pastorate out of seminary and I was tired and burnt out. I knew there had to be a better way."
One of the most defining moments in Pastor Davidson's life happened in May 2003 when Pastor Rick walked into a Saddleback Conference and spoke these words: "You're not here by accident. God brought you here for a reason. Your vision is not big enough."
Pastor Davidson said he looked around the room in that gathering of pastors and thought, "I've got a big vision, and I know some of the people in this room have a big vision." About that time Rick said, "These are the very words God gave me to give you: 'For the Global Glory of God'.'"
When Davidson heard those words, something happened. "It literally felt like a knife had cut into my heart," he says. "I've never had anything like that happen to me before. In one moment, I was bent over having just been nailed by the Lord."
Pastor Davidson says God opened his eyes that evening to the fact that as much as God cared about the people he was trying to reach, he cared just as much about everyone else in the whole world. "I knew my vision wasn't big enough and for the first time in my life," he says. "I realized Jesus really meant the Great Commission—he wasn't joking."
For Pastor Davidson, he says everything he is doing now is related to that night at that first Purpose Driven Conference. But the impact didn't end there. Just weeks later, Highlands Fellowship hosted a summer event to kick off a new series. Following the event, Davidson learned that the neighbors called the police to complain about noise from the outdoor concert. The neighbors also expressed anger because they had not been able to sell their home because of its close proximity to the church.
That's when Pastor Davidson decided to have the church buy the neighbor's house at asking price. The church didn't have the money, but knew God was telling them to buy the house, which was paid off in just 11 months.
The property became the Global Glory of God Peace House and has been used to train hundreds of world leaders in the five purposes. The President of Nigeria has been to the house that continues to be an influential world center with global impact today.
At the 25th Anniversary celebration of Saddleback Church, Davidson was asked to speak, representing over 400,000 Purpose Driven Pastors around the world. Under his leadership, Highlands Fellowship went on to become one of the largest multisite churches in America, with a staff of over 100 and weekly attendance of over 4,000 people at nine locations.
In 2012, after several months of prayer, Davidson left Virginia to join Rick Warren's staff at Saddleback Church where he first served as PEACE Pastor, strategically leading all global missions. This included a staff of 35 and thousands of volunteers focused on planting churches, equipping servant leaders, assisting the poor, caring for the sick and educating the next generation.
When he became Saddleback's Pastor of International Campuses, Davidson was instrumental in the launch of three global campuses on three continents in two weeks—Hong Kong, Berlin, and Buenos Aires. The next summer, he also helped launch the fourth international Saddleback campus in Manilla. In this role, he also provided ongoing management to the international campuses and pastors, including the coordination of the central team support.
"All those experiences essentially have led to what God has called me to do," Davidson says. "God wired me to be an entrepreneur with an apostolic calling; I'm always thinking, 'How do I reach the people who are not being reached?'"
Davidson felt like God was telling him to leave things behind and look for a new way to target the millennial generation. His vision was to start a new kind of church; a church that would engage digitally-fluent congregants all over the world. His goal was to help ordinary people mobilize, encourage, and inspire the building of God's church. He wanted to coach them to grow and multiply, and to reach other groups, communities, and churches.
In 2014, after his time at Saddleback, Davidson became a full-time Church Planting Catalyst with the North American Mission Board and the California Baptist Convention. This started his move toward the new vision God gave him for launching churches online. In December 2015, he officially launched The Brooks Church. All of a sudden, Davidson knew building a new kind of church could help finish the Great Commission, the DNA of The Brooks Church.
Unlike the traditional model of church-planting where pastors typically begin services in rented spaces, Davidson's model is capable of launching multiple churches online by intentionally using Internet-streamed video. As an online church planting pastor, he's using the Internet to recruit and train new leaders in cities around the world to simultaneously launch hundreds of new churches. But it doesn't end with recruiting. Each gathering of The Brooks Church streams the teaching for the week's service.
Everything from marketing and worship to sermons and announcements is done online. Church Service Hosts around the country open their homes, workplaces, or restaurants to facilitate weekly church services which are streamed over the Internet. Live videos feature Pastor Davidson preaching in Los Angeles, and then are followed by discussion and community activities in host homes.
The Brooks Church has already launched services in host-homes across California, Colorado, Tennessee, Indiana, Virginia, South Africa, and Kenya. Davidson hopes there will hundreds of locations of The Brooks within the few years. The potential for growth is great, with currently 42% of the world and 86% of North America connected to the Internet. And that number is growing by the second.
Looking back, Davidson says that everything he's been part of since his first encounter with Rick Warren is connected to what he's doing now.
"I've been able to take what Rick has taught me and use Purpose Driven principles in reaching the next generation," he says. "With two billion Christ followers in the world, if we could mobilize 50% of them, we could change the world!"
To learn more about becoming a Purpose Driven Church, visit pdchurch.flywheelstaging.com/start.