"The issue is church health, not church growth! If your church is healthy, growth will occur naturally. Healthy consistent growth is the result of balancing the 5 biblical purposes of the church. If you concentrate on building people, God will build the church."
Pastor Rick Warren
Founder, Saddleback Church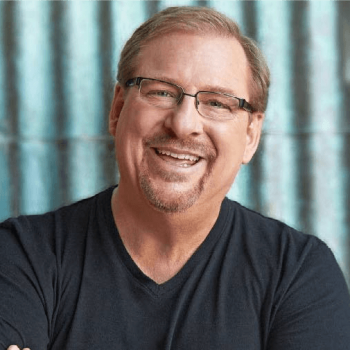 GAIN STRATEGIES TO BUILD
ON GOD'S Biblical PURPOSES
GAIN STRATEGIES TO BUILD ON GOD'S Biblical PURPOSES
Purpose Driven was born when Rick Warren began gathering pastors in Orange County, California in the 1980's to encourage them in their ministry as they pursued greater health for their churches.
Since then, over 300,000 churches worldwide have benefited from the Purpose Driven model—growing healthier churches, producing healthier disciples through an intentional growth pathway.
THE FIVE PURPOSES OF THE CHURCH
Purpose Driven builds churches on the 5 purposes found in the Great Commandment and Great Commission.
Serve Out in the World/Share the
Good News
OUR SELF-STARTER KIT IS A GREAT WAY TO LEARN OUR PD PRINCIPLES