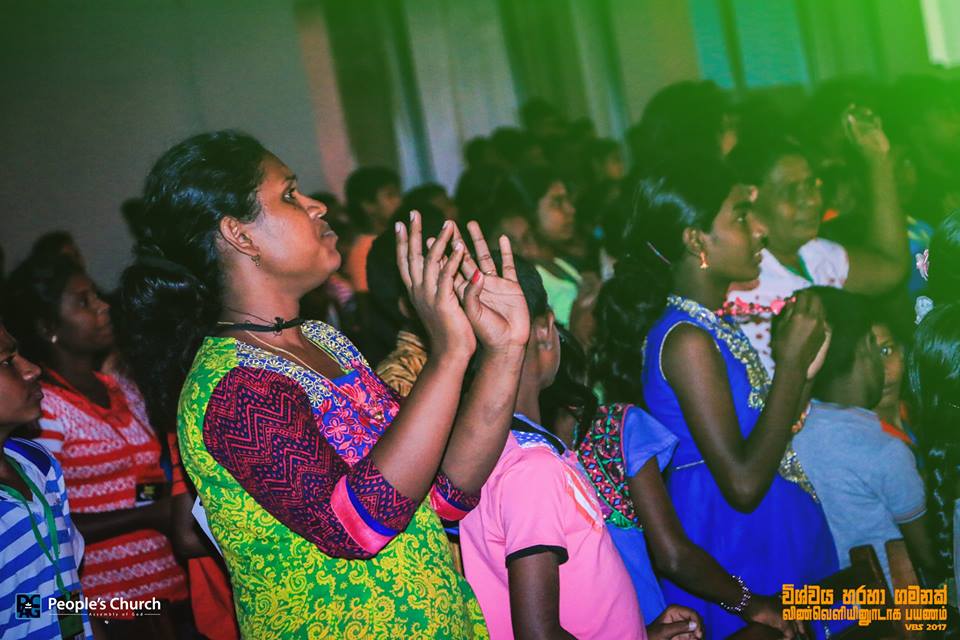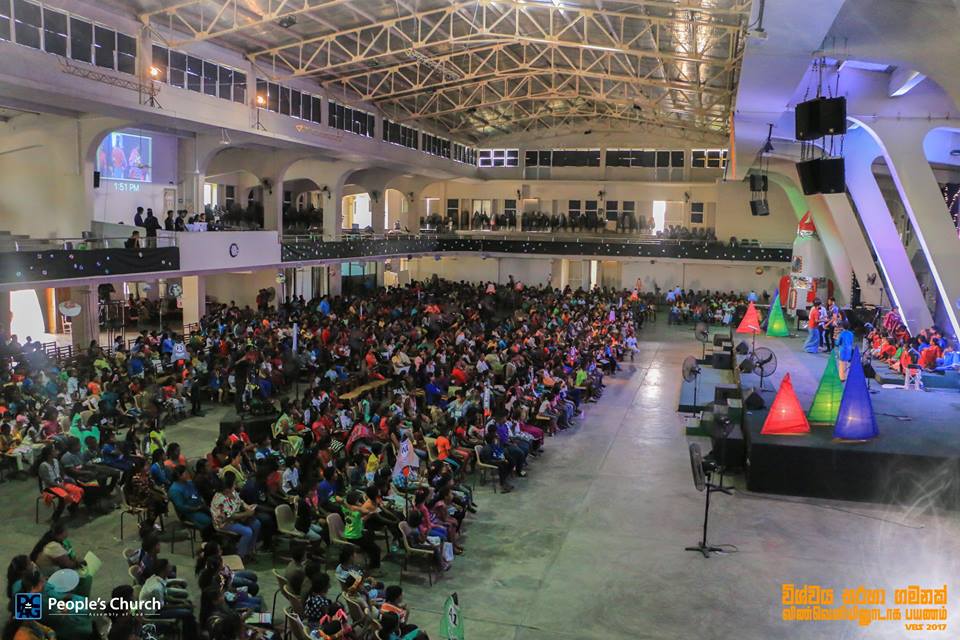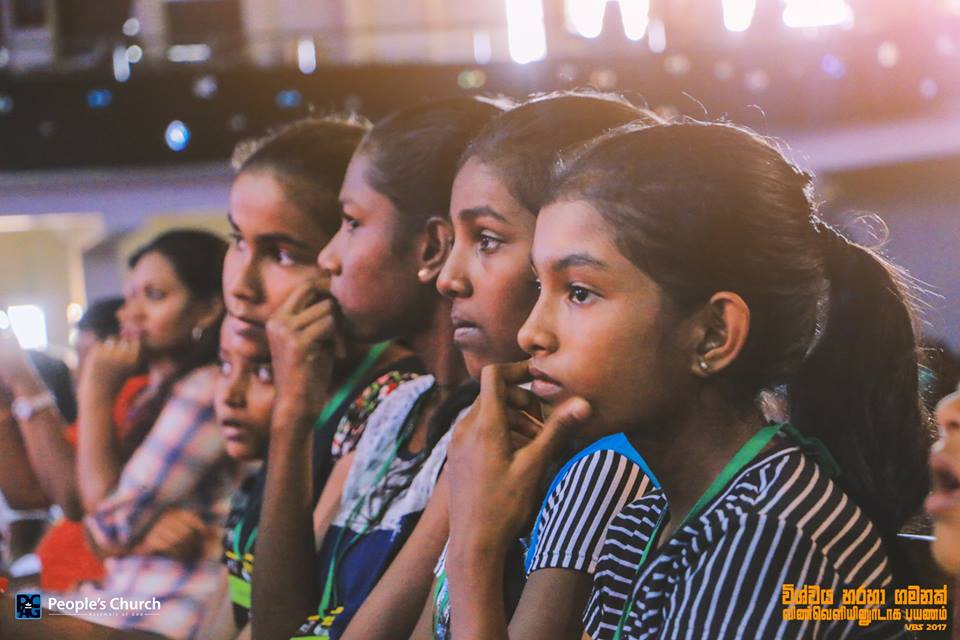 By Chris Tellez
In Sri Lanka, it's not unusual for women to be involved in ministry, but it's a little unusual for women to be involved in pastoral ministry. When you consider that Buddhism, Hindu, and Islamic make up 92% of the country's population, growing that 8% for Jesus might be overwhelming for many women.
For Pastor Abigail Schaffter from the People's Church, her journey with God has shown her that this challenge is just another opportunity to lean into the Lord and watch him work miracles. This mindset took years to adopt, however. Abigail grew up in the Catholic church, but attendance and connection with God became just the traditional Christmas day visit.
For many years she was a nominal Christian, until 11 years ago she began attending a Pentecostal church on a regular basis. After a powerful personal encounter with God, she began experiencing him in a new way.
She began to pray for her husband of 20 years—who was also her childhood sweetheart—that he would experience God and come to a greater level of commitment as she did. God answered her prayer and continued to work in her life during a major turning point in 2009 when he called her to ministry.
At this point her husband had headed off to Bible college after his own encounter with God. During an altar call for missions, Abigail heard the voice of God clearly ask her to lay down her life and "Get up and go."
With three small children, this call to missions was not something she felt capable of doing. Instead of acting on God's call, she sat and wept. Little did she realize, God was setting her up for an amazing journey that started with healing.
For the previous seven years, Abigail had been taking medication to help manage thyroid and epilepsy issues. While she and her husband already had three children, taking the medication meant that they couldn't fulfill their dream of having five children. God spoke to her again, this time telling her, "I'm going to give you a second son."
In church, she heard messages about Jesus being the ultimate healer. As she continued to listen to God, she made a decision to step out in faith as she never had done before.
It was the last thing any doctor would advise, but she chose to immediately stop taking her medication. She stood fast to her faith that "Jesus is the healer" and prayed for healing. Three months later she went in for her regular doctor visit and electroencephalogram (EEG). She knew her doctor wouldn't be happy and his disapproval scared her. But her faith in God was stronger than the fear.
The doctor was not pleased, but to his surprise, the tests came back normal. There was no longer any need for the medication. To this day the tests continue to be normal and she no longer needs to manage any thyroid or epilepsy problems. Jesus had completely healed her.
In 2010, just as God had spoken, she gave birth to their second son. "I've had amazing experiences with Jesus," Abigail says. "He's my healer, and he's just been so real to me."
God was far from done working in Abigail's life. While attending a leadership conference in 2013, God spoke to her again, this time telling her "Come in, come in." Despite now being a mother of four, this time she listened and acted right away. She stepped out in faith declaring, "I'm coming in and I'm trusting you because you know I'm a mother. You know I'm a wife and you're not going to take me to any place that's going to threaten that. I trust you enough to do that."
That faith was met with The People's Church in Sri Lanka creating a tailormade program that would train her in full-time leadership. Throughout it all, she made herself available to God, knowing that he would make her able. Despite the regular responsibilities of being a wife and mother, all of her pastors provided the additional support she needed to answer God's calling on her life.
Today she heads the Evangelism team as the church works on connecting with unbelievers. Their ultimate goal is to help people find God, connect with him, and experience his grace, power, and love while discipling them to be effective ambassadors for Christ.
Abigail and her leadership team are currently working to get their 7,000 members to share Christ with others, and make a difference in the world. They've found that ministry has its challenges, however, especially when there's not enough unity within the body of Christ.
Although People's Church has been Purpose Driven for almost 20 years, they are going through a season of change. Recently they regrouped to tackle church health head-on, by reestablishing their Purpose Driven pastors—each one working to determine how to improve the health of their church. They are refocusing on God's mission for everyone to hear the Good News. To accomplish this they've chosen to get the church to the people by establishing new locations in four different regions.
Abigail knows all too well that God is capable of performing miracles, no matter how great the challenge. In July, the mother of four graduated with a Bachelor's Degree in Theology, and is seeing God at work in every aspect of her life. Throughout her amazing journey, Abigail has experienced supernatural miracles, not only in her own life, but in the lives of those she touches.
When Abigail follows the prompting of the Holy Spirit, and prays for those in need, she has seen God heal deaf ears, make the lame walk, and speak to people through her gift of prophecy. She realizes it's not just the miracles, but sometimes it's just giving somebody a hug or a phone call when they're hurting and in need of hope and freedom. It's about stepping out and serving others and being God's hands and feet.
"This gives me amazing fulfillment," says Abigail. "I'm on fire for God and I want to be wherever he wants me to be. I know that he has mighty plans in store for my life."
To learn how you can start a Purpose Driven Church, visit pdchurch.flywheelstaging.com/start.