Pastor Rick has taught, "You measure a church's strength, not by its seating capacity, but by its sending capacity." PD Churches across the globe are demonstrating practical love to their community during this global pandemic, sometimes with the support of other churches in the PD network.
One such church is Liquid Church in New Jersey, the state with the second-highest amounts of COVID-19 cases and deaths, which has mobilized members to serve thousands of families sickened by COVID and turned their church warehouse into Joseph's storehouse. Because of their efforts, their city is now using Liquid Church as its community food bank!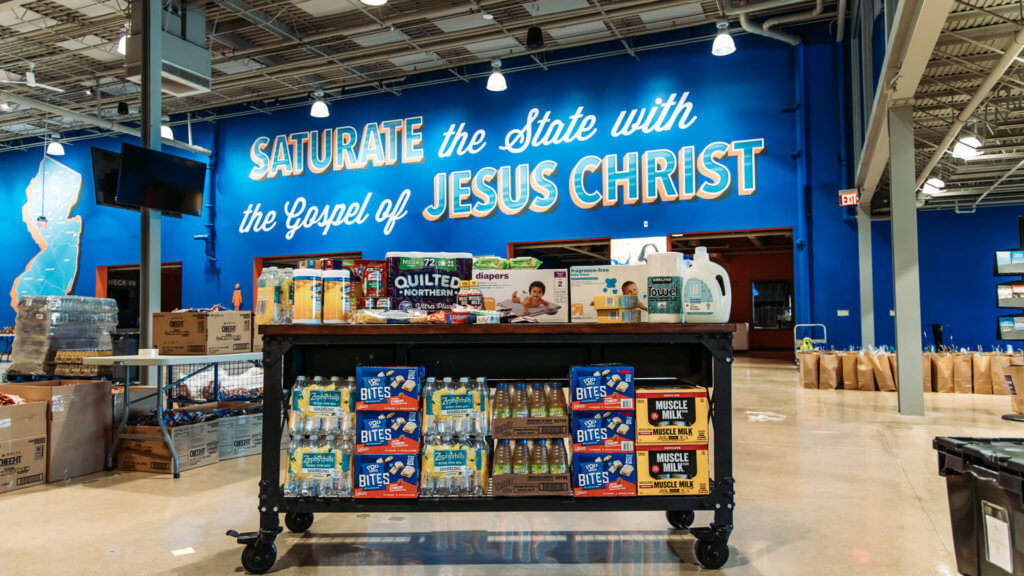 Saddleback Church came alongside their efforts by sending relief funds to help lift their burden as they care for members and their surrounding community. The gift purchased an entire tractor-trailer of emergency food and relief supplies for senior citizens, single parents, and families-in-crisis!
Pastor Tim Lucas shared, "Our team here in the epicenter was so touched by the kindness and care from the West Coast. Praise God, we're hoping to get past the peak this week. In New Jersey alone, we just passed 6,000 deaths. It's like a war zone, but we know this is a chance for the Church to shine!"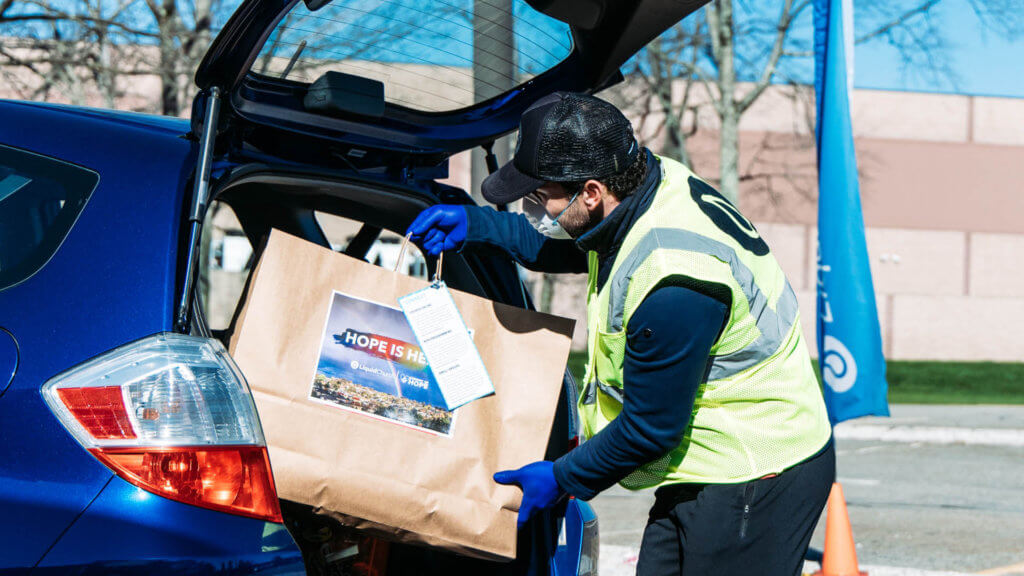 The local church is designed to be a family that reaches out in practical ways to meet the needs of its community. That's why we love seeing churches within the PD network join together, share resources, and equip and send out their members to serve in tangible ways. We're better together!
If you would like information on how your church can start a Drive-Thru Food Pantry, click here.
If your church is interested in helping other churches like Liquid Church who are in the epicenter of the pandemic, reach out to us at info@pdchurch.flywheelsites.com, and we'll help you get connected!