As we find ourselves in the midst of stay at home orders, we are presented with an opportunity to get creative and find new ways to "do" church! Many of us are also discovering our "and" jobs. You're now a pastor AND videographer! So to help you navigate this new landscape of filming sermons, promos, devos and more from your home, here a few tips to make the best video possible with what you've got!
HOW TO FILM
Find a quiet environment to film in. (This usually means inside, but it doesn't have to be!)

Use a camera phone that is from the last three years; the newer, the better.

Always film horizontally, unless you're specifically trying to achieve vertical video for Facebook or Instagram.

Have someone hold the camera to film you. If no one is available, invest in a phone holder or get creative and use your car phone holder! 

Always frame with eye line at the top two- thirds of the frame, as in the image below: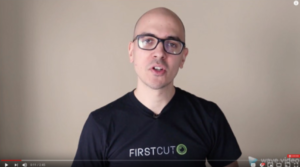 Try to separate yourself from the background (don't stand too close to a wall). Depth is key.

If you're using a newer phone and in a quiet environment, audio should sound great. If a microphone solution is needed, this is a great option. 
FOR ON-CAMERA TALENT
Try to avoid clothing with complex patterns (thin stripes, checkered, etc.).

Speak as if you are speaking to a large audience (because you are!).

Try to use your hands when you talk, since hands at your sides can look awkward.

If you're using a microphone, run the mic up under your clothing so the wire is not showing.
DELIVERY
When finished filming, you can send files to the requestor via Dropbox or Google Drive.
LINKS FOR USEFUL TOOLS
There are more expensive options, but this should be quick to deliver from Amazon and achieve uniform quality and look.
Let us leave you with a bit of encouragement: YOU GOT THIS! People aren't looking for perfection, they are looking for hope. And you get to deliver that hope.