"Our city has been hit pretty hard," shares Kerrick Thomas, pastor of The Journey Church in New York City. "It's been crazy. I don't even know what to compare it to."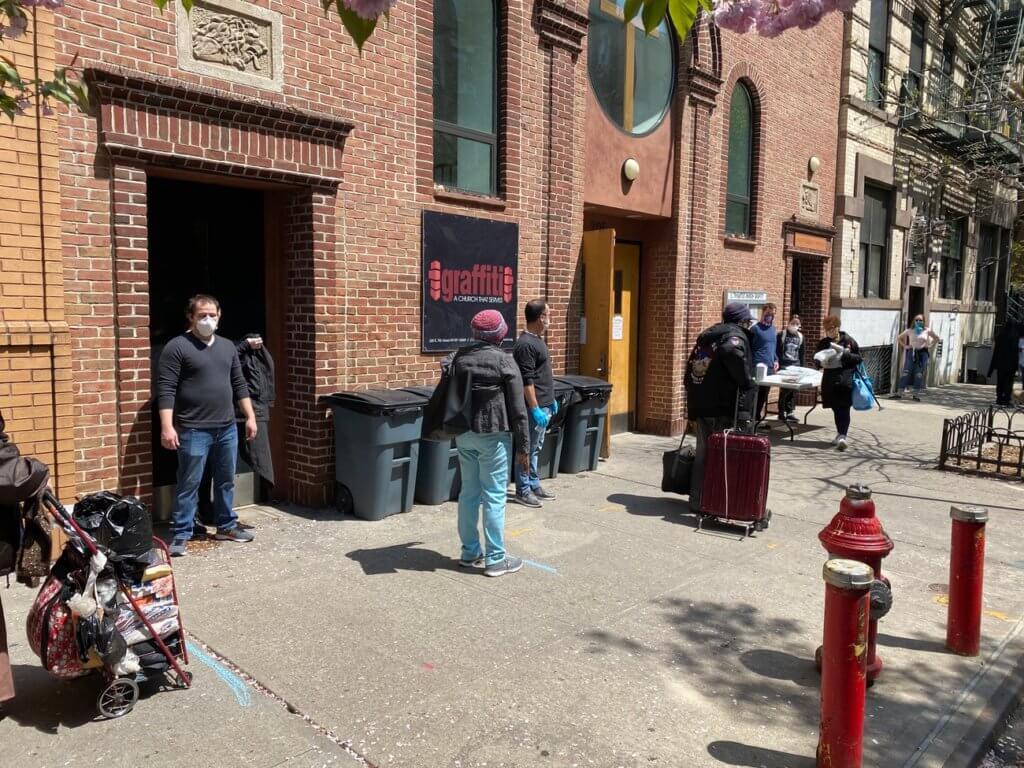 The Journey Church, a Purpose Driven church located in the heart of Manhattan, has experienced what it's like to live in the epicenter of the COVID-19 pandemic in America. To serve a city marked by overflowing hospitals and the emotional, physical, and relational strain, The Journey has stepped up to care for frontline workers and the vulnerable with the support of Saddleback Church, another church in the Purpose Driven network.
"I want to thank you for your investment in The Journey and in New York City," says Kerrick. "We couldn't have done it without your partnership. Because of you, we've been able to provide well over 1,000 meals to doctors, nurses, and medical staff in some of the hardest-hit areas of the city. This includes Lincoln Hospital in the South Bronx where one of our members has been running the COVID Command Center there. In Lincoln Hospital alone they had over 120 people on ventilators for almost a month. We've also served medical professionals in Brooklyn and Manhattan."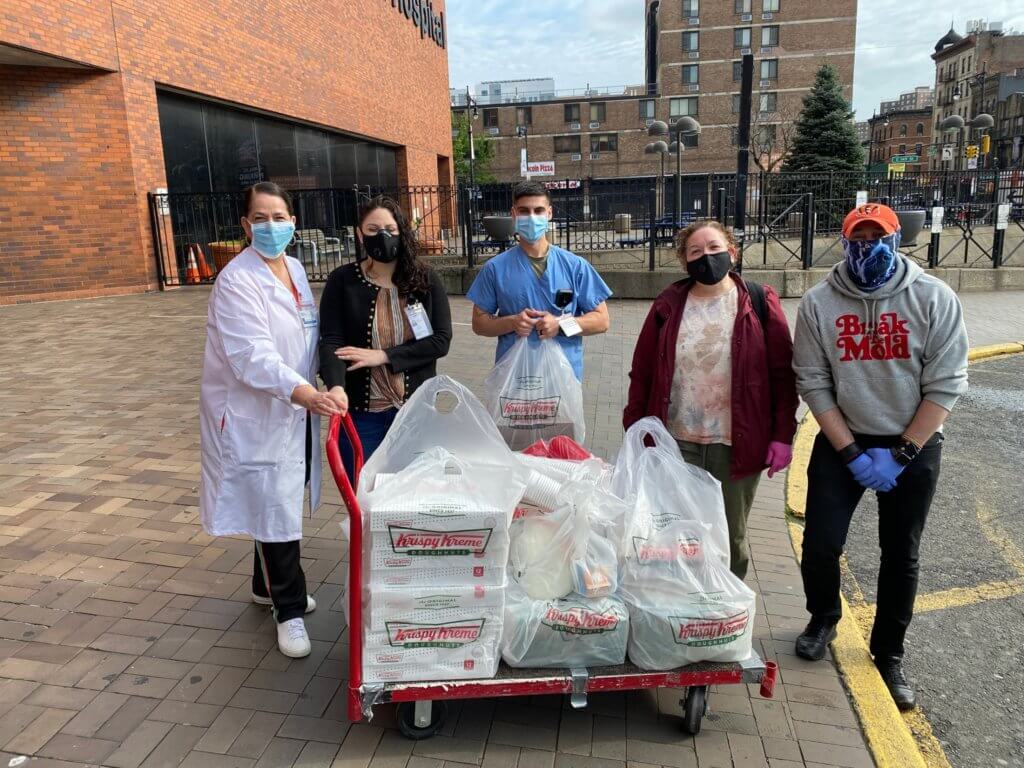 The church seized upon these opportunities to show love to their community by seeing and responding to the needs their members were facing. From there, God began opening doors to reach more of the community. "We reached out to those within our church working on the frontlines and asked, 'How can we bless you?' One of the things we noticed is there's a lot of pressure put on the frontlines – those in the medical profession. That's how these doors started to open up." As they've served, The Journey has handed out flyers to say thank you from their church and offer the number of a prayer line they've established for this season. They've had over 100 people calling into the prayer request line each week.
Medical professionals aren't the only ones who have been struggling. "We have one man in our church who is a manager at the post office, and he's been working 12 hour days, 6 days a week," Kerrick reports. "So we began to serve postal workers in Queens." They've also been reaching out to members on an individual basis as an attempt to assess their needs and battle the loneliness affecting so many in isolation.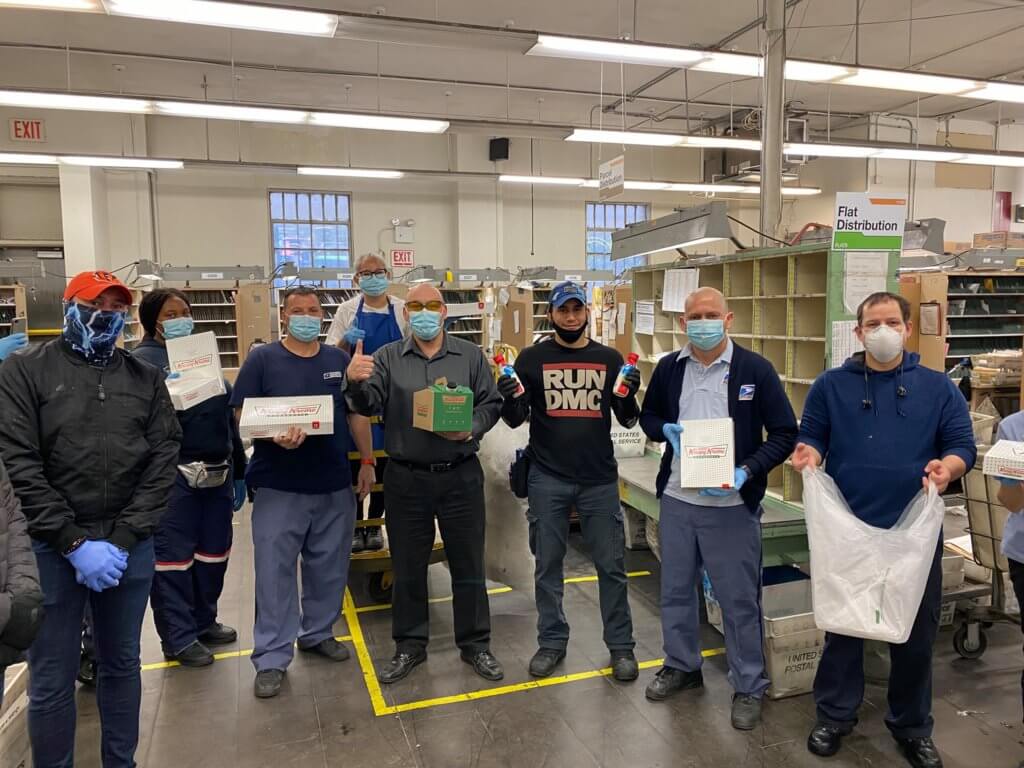 Additionally, in the midst of this quarantine when volunteer numbers have been way down, The Journey has also mobilized its members to feed the needy and homeless on the Lower East Side and in the South Bronx. They've also responded to immediate needs like paying the rent of a window and her son who both fell ill with COVID-19.
"We've been able to show Jesus' love in a practical way these last three weeks in [almost] every NYC borough," reports Kerrick. Their efforts have opened a door to sharing the Good News that continues to grow, as the hospitals continue to invite them back.
If your church would like to come alongside The Journey's efforts to serve the frontlines in New York City, contact us at info@PD.church.
Visit thepeaceplan.com/covid-19/resources for a collection of resources by Purpose Driven Church and The PEACE Plan to help respond to the needs of your members and community in this season.