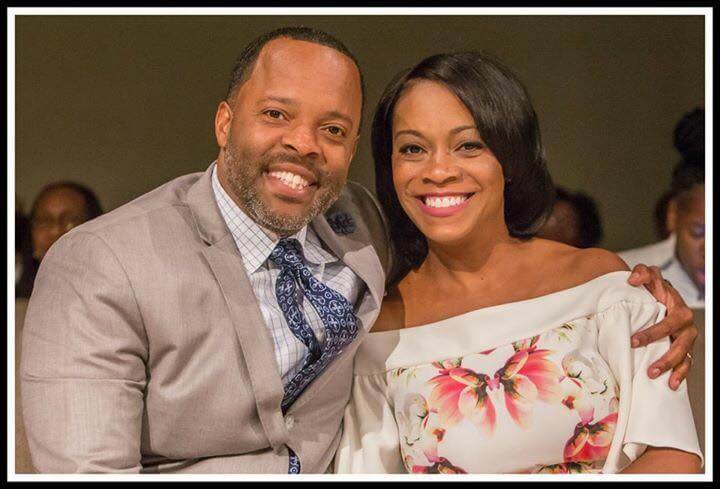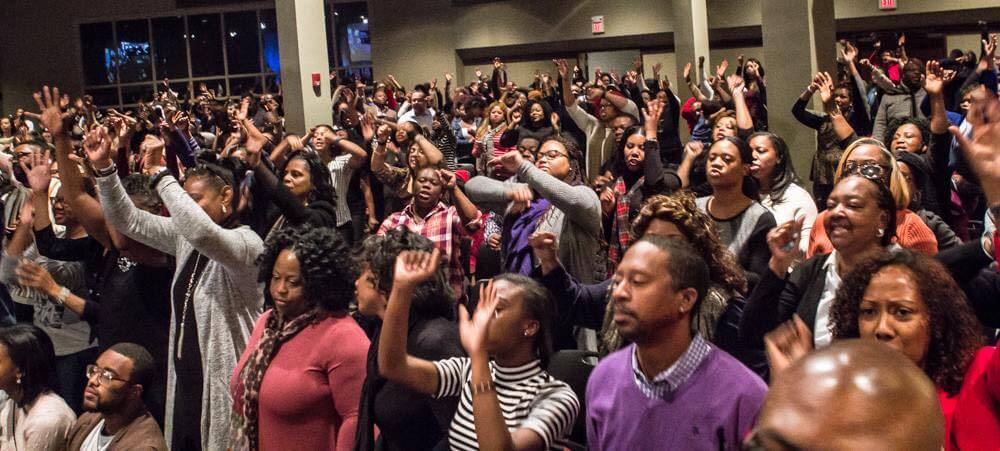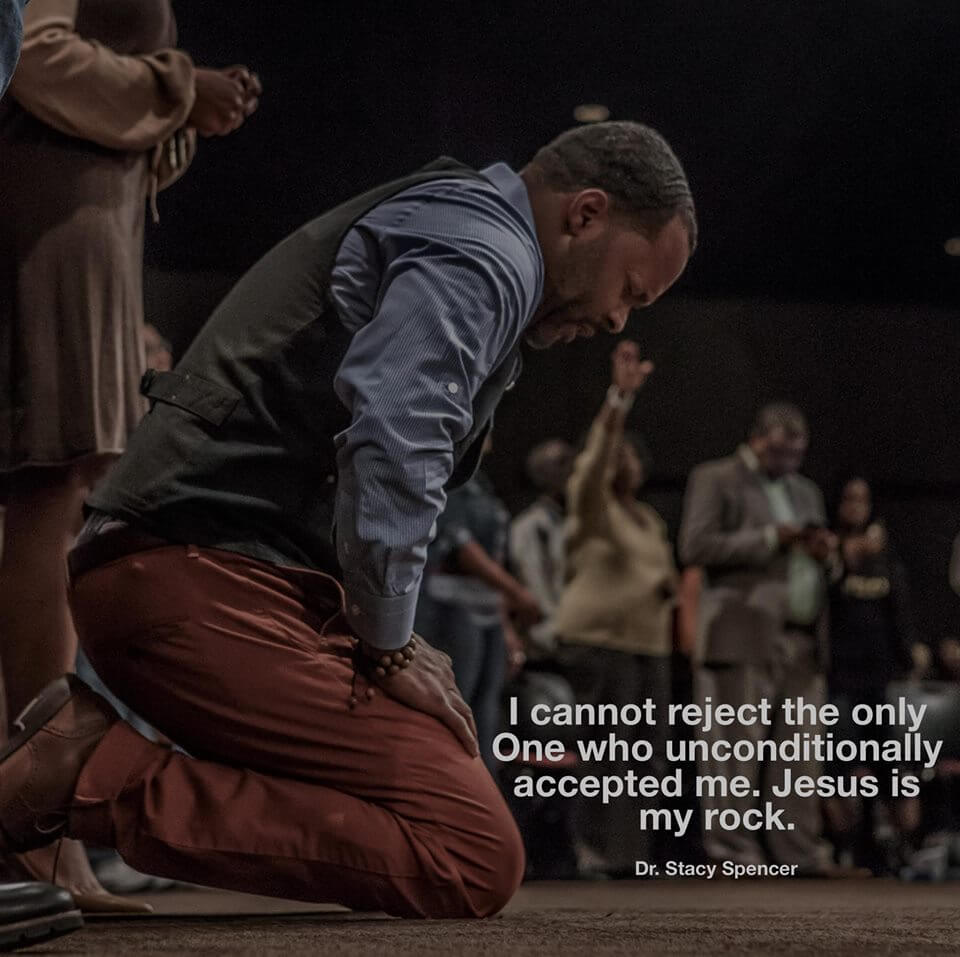 Brought up in rural Kentucky, Pastor Stacy Spencer was dragged to church as a kid—week-after-week badgered by his mother to sing in the choir, attend Sunday school, and listen intently to the sermon. It wasn't until his junior year of college that he felt called into ministry and soon attended Southern Baptist Theological Seminary in Louisville, Kentucky.
After receiving his Master's of Divinity, Stacy began looking for a model on how to plant a healthy church. That's when he ran across the book, The Purpose Driven Church by Pastor Rick Warren. Within those pages, Pastor Rick suggested that ministry leaders ask their community how the church can serve their needs.
"That's when I started knocking on doors," recalls Pastor Stacy. "I used that model of the five purposes and from that day on, I continued to be a student of Pastor Rick and the Purpose Driven movement."
Pastor Stacy's "education" was put to the test on September 9, 2001, just two days before 9/11, when he officially opened the doors to New Direction Christian Church in Memphis, Tennessee. At just 33 years of age, he started leading a congregation of young adults who were eager, on-fire, and ready to go out and "do church" in a different way.
Starting with 60 families in that first year, the church grew to over 22,000 members with church plants in Mississippi and South Africa. Catering to an African-American community in downtown Memphis, New Direction still draws in a young demographic that have followed Pastor Stacy's teachings over the years.
"We have a lively, spirit-filled congregation where you can just feel the presence of God when you walk in the place," says Pastor Stacy. "It's a contemporary, casual church with a hunger for community outreach and social justice."
With a campus in Idutywa, South Africa, plus social justice efforts in Memphis, New Direction Church is committed to making both a local and global impact. Actively serving outside the church walls, Pastor Stacey is President of Memphis Interfaith Coalition for Action and Hope (MICAH)—a nonprofit focusing on poverty, criminal justice reform, and educational reform.
In 2007, New Direction Church launched Power Center Academy, a K–12 charter school ranked among the top schools in the state. It has a 100% graduation rate, 100% college acceptance, and more than $33 million in scholarships. Their next outreach goal is to develop their 43-acre lot for affordable housing, a school, wellness center, and senior citizen complex.
Pastor Stacy says it's only because of God that those blessings continued, even 10 years ago near the height of the recession. After purchasing 22 acres, the city came behind New Direction Church and gave them an additional 20 acres. Together with the Community Development Corporation, the church put together a plan for the town center, all 43 acres. Despite economic downturns, Pastor Stacy has learned that where God guides, he provides
"Even with limited resources, the Lord has miraculously moved," he says. "We've been able to reach out to our community by preaching the Gospel, doing ministry, and doing the work of social justice all by the grace of God. Every time we go out to meet a need, God meets our needs. I'm a big believer that when you take care of the poor, God takes care of you."
Today the devoted pastor is committed to helping people break through the barrier of poverty. In sharing the love and hope of Christ, he's seen lives transformed, people empowered, and captives set free.
"To me, that's the work of justice," says Pastor Stacy. "It's health care, it's criminal justice reform, it's the Good News—all working together as a holistic approach to ministry and extending the work of Jesus."
When he reflects on the role The Purpose Driven Church has played over the years, he says it was the empowering force from day one. He adds, "Knocking on doors and asking the community about their needs, has saved us years of fumbling in the darkness."
To learn how you can start a Purpose Driven Church, visit pdchurch.flywheelstaging.com/start.