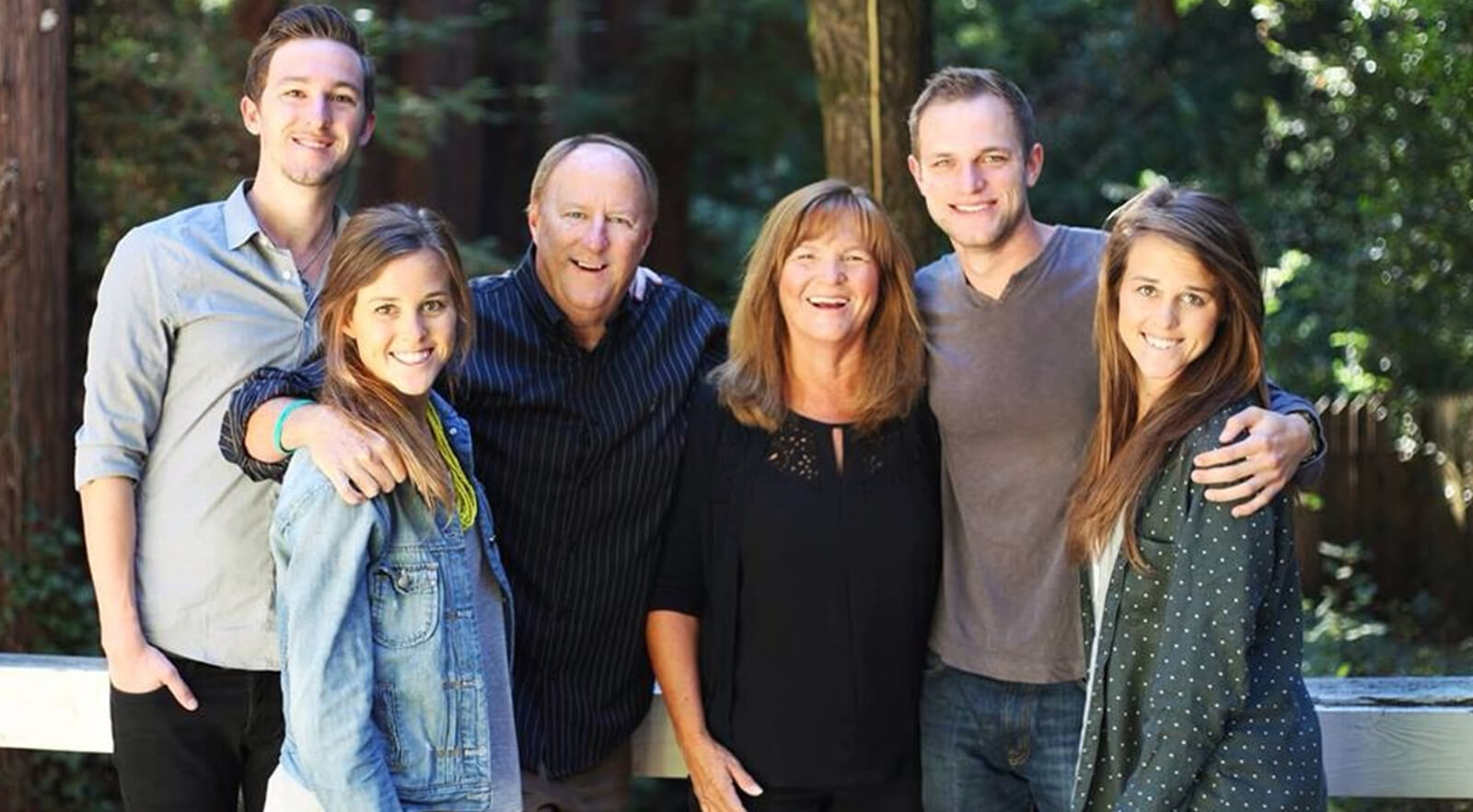 A 30-year veteran of both youth and adult ministry, Ray Johnston is one of the Senior Pastors at Bayside Church in Granite Bay, California — a congregation with over 18,000 people. He's the first to tell you that it caters to people who don't like church, himself once part of that equation.
As the son of atheist, alcoholic parents, Pastor Ray followed in their footsteps by convincing a friend that becoming a Christian was a bad move. Ironically, just 12 months later — at 18 years of age — Ray encountered God himself.
Shortly thereafter, his hometown was rocked by two teenage suicides, creating a need for a place to find hope and healing. When Ray was asked to launch Bayside church, he agreed on the condition that it would not fit the traditional church mold. With that came his commitment to reach the next generation for Christ, in particular millennials.
In an effort to connect with a younger demographic, he leaned on his twin daughters, Christy and Leslie, who have helped turn Bayside into a family ministry that spans beyond the bloodline.
After graduating from college, Christy co-founded Compassion Causes, an organization that provides clean water, education, and schools in Nicaragua. Her sister, Leslie is global director for Breakaway, a children's camp with 10,000 kids across seven campuses.
Both Christy and Leslie have followed in their father's footsteps by producing servants rather than spectators. They recently put this mindset into practice by leading a missions trip to Mexicali for 1,000 teenagers.
As their father explains, "If you equip people, you produce servants. When they understand that they've been called, they realize they can be used in a significant way."
This calling card for the next generation comes down to understanding that significance is the most important thing — to leave a lasting impact bigger than ourselves. Equipping and empowering youth is a practice that thrives at Bayside, thanks to a level playing field sown by seasoned leaders.
This wasn't always the case, however. In fact, it wasn't until Pastor Ray looked around the room during a meeting and realized that every person at the table was over 40 years of age.
"I thought, 'I've got to change this,'" he recalls. "So I invited all of our young leaders to brainstorm in a weekend meeting, and they started coming up with killer ideas, out of the box stuff. It leveled the playing field and it changed everything."
Over the years, Bayside has moved away from the traditional church format of young worship leaders and older preachers by platforming the same people it hopes to attract. This ongoing generational blend in the organization takes great humility from senior leaders, but the dividends are priceless.  
"We reinvented our staff meeting and the way we celebrate things," says Pastor Ray. "Our staff meeting is so much fun, whereas before it was a business meeting. . . .Millennials want to celebrate, they want to do life. Now, they also want mission, and they want to make a difference."
This willingness to change started at the top and trickled down, with an openness for renewal that took place personally. From leader-to-leader, they knew that nothing great could ever happen through them until it happened in them. The mandatory prerequisite became self awareness, with a goal to develop followers of Christ who knew no demographic boundaries.
For Christy and Leslie, that meant stepping into the confidence that ministry should be family. From the get-go, their father has involved them in the process, and valued their opinions as young leaders.
"I think that really is a theme at Bayside," says Leslie, "—to value everyone's opinion and give them a seat at the table."
Echoing her sister's thoughts, Christy adds, "You can't be afraid to jump into ministry. It's about finding your gifts and your passions, and allowing God to use them."