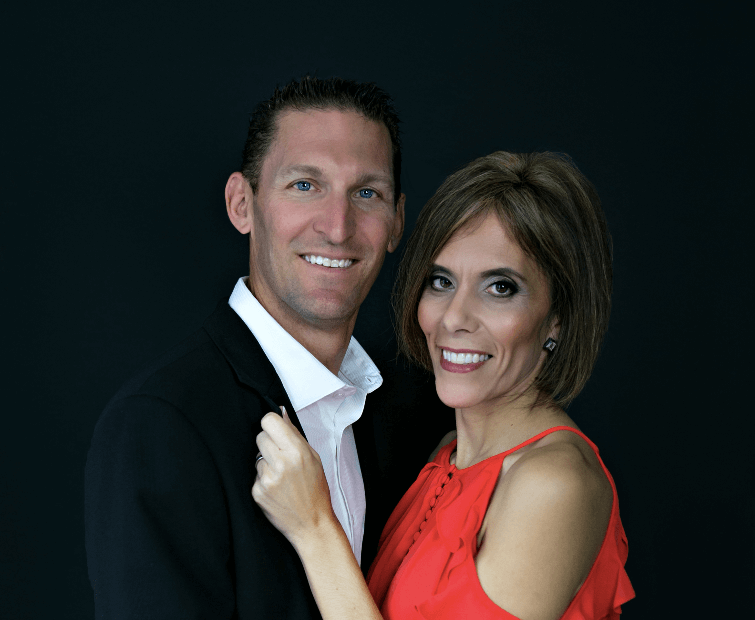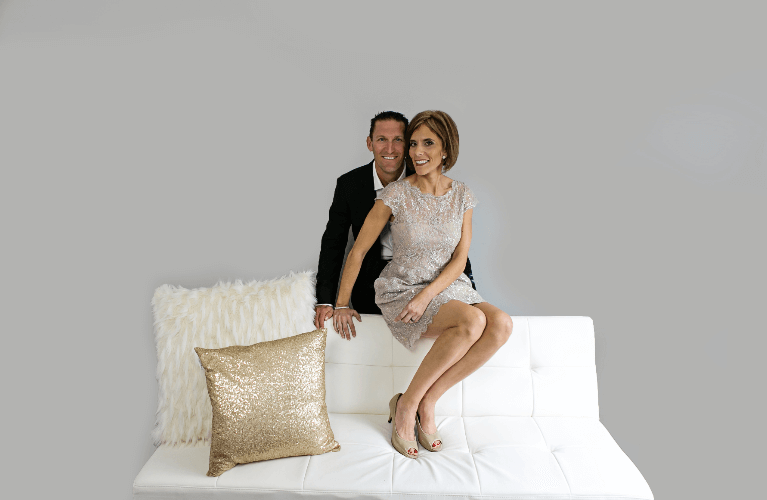 Photos by Cori Nichols and Joel Ortiz
It was January 2010 when Tony and his wife, Alisa DiLorenzo sat in their garage — shivering in puffy winter jackets — and recorded their first podcast episode, "ONE Extraordinary Marriage".
A year earlier, the couple was leading a small group study on the subject of sex in marriage. Out of that study came an invitation to host a marriage conference and eventually author a book.
With a growing audience in place, Tony and Alisa capitalized on the built-in demand for marital content. New to the podcast world, they didn't quite know where to begin. With no media background or on-air experience, Tony ordered recording equipment and researched the iTunes-posting platform.
Alisa helped write their first episode, a show that was fully scripted and something that they both recall as incredibly awkward.
"If you had told me then where I was going to be in nine years, I would have laughed in your face," says Alisa. "I didn't know what I didn't know, but I knew that there was a reason we had to start this."
Now 462 episodes later, that reason was to touch just one marriage. Instead, they touched thousands — each one needing to hear their voice, follow their story, and experience a personal breakthrough. Their current fan base didn't happen overnight, however. At the time, podcasts were not part of society's everyday lexicon.
"When we first started, there was no podcast app on cell phones," explains Tony. "People had to search for us. I remember one of the first couples that reached out was from Alaska. We had touched their lives and their marriage. I told Alisa, 'We can't stop now. We've got to keep going.'"
Show after show, the couple brought more depth into conversations, inviting listeners into a relationship built on honesty and intimacy. Despite the physical distance from their audience, they wanted to connect with people and offer unscripted, unedited, raw conversations.
There were times when they would cry on air, laugh, and even argue behind the microphone. This vulnerability allowed people to see beyond their identities as ministry leaders on Sunday morning.
Their openness certainly paid off. In less than a decade, they've gone from leading a small group, to overseeing six teams as Assimilation Directors at their church. This year, they are hosting two marriage conferences, one in North Carolina one in San Diego.
"It's really been interesting to see how, literally, from small beginnings, God has not just expanded the show but stretched our capacity," says Tony.
Those small beginnings have paved the way for Tony and Alisa to take the mantle of relationships by creating a place for marriages to get healthy, grow, and develop, one 30-minute podcast at a time.
While each segment typically takes two hours to produce, the couple — with two children — has remained faithful through daily reminders of the "why."
"It's about that one marriage," explains Alisa. "We get up every morning and record once a week because that's our mission. The numbers are great, and everybody wants to talk about numbers, but you have to remember why you started.  . . . God has put a calling on your life. He's given you a voice and he's given you a message. You stop when God tells you to stop."
Over the years, there have been moments when the couple was hoping God would give them the signal, especially around episodes 84 and 85. After harsh criticism from several listeners, Tony wanted to quit. Instead, they pressed in, developed a backbone, and learned through those tough lessons.
"You continue to grow, God expands you, and you can handle more," Tony explains. "But as you go through that growth, you have to ask, 'Am I going to allow the devil to win, or am I going to rise up and go?'"
Since their launch, two of the greatest lessons the couple has learned are 1) stay committed and 2) abandon perfectionism. Every podcast should focus on sharing your message, having fun, and simply being yourself with your audience.
In today's tech-driven world, when it comes to launching a podcast, there's no excuse outside of fear, says the couple.
Alisa adds, "There's never been a better time to create an alternate approach of content for people you're trying to serve inside your ministry."