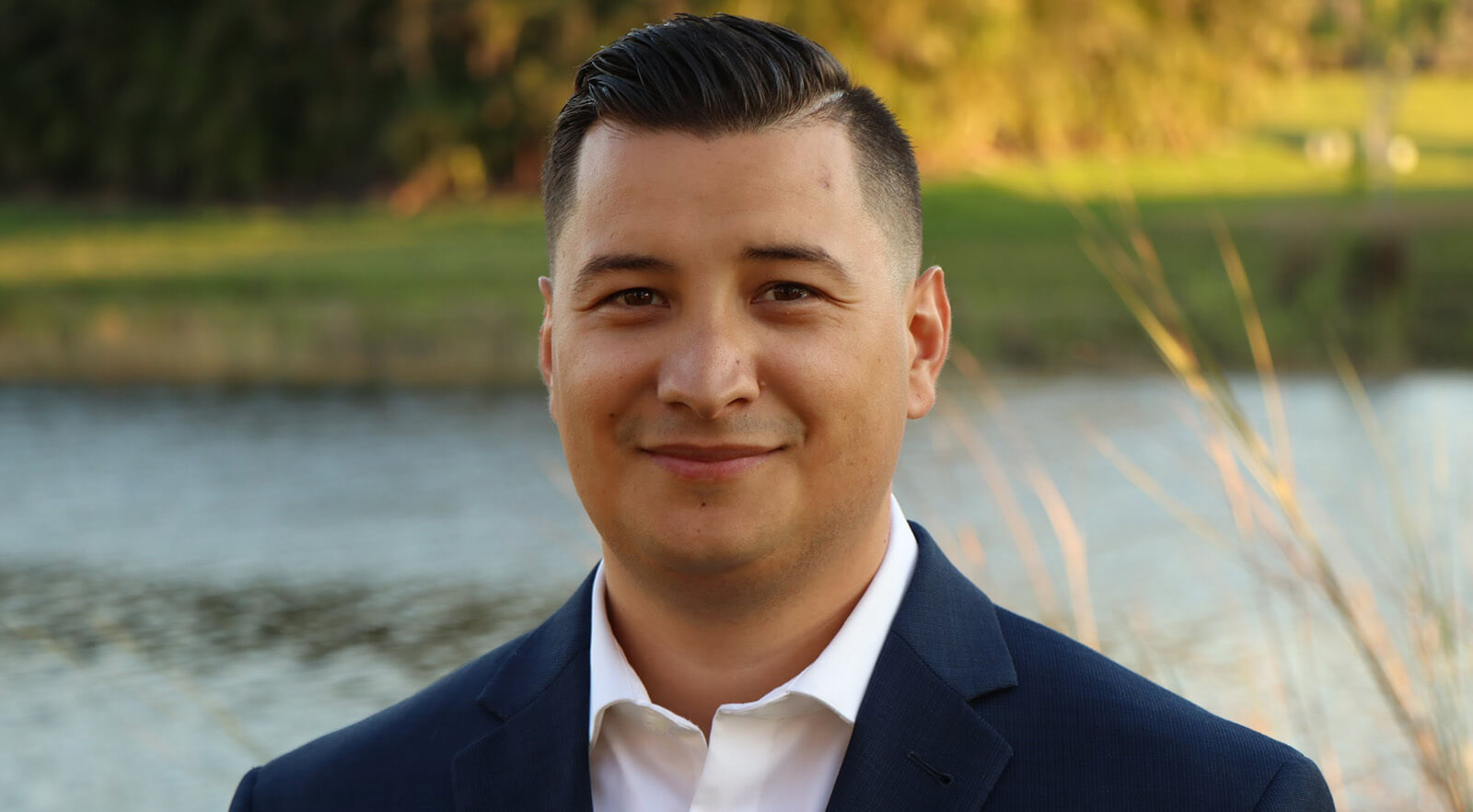 At the age of 13, Gabriel Zamora turned his back on gangs, violence, and poverty to pursue God's calling on his life. Little did he know, that his spiritual awakening at Youth For The Nations Summer Camp would take him into full-time urban ministry. From a youth pastor at Gracepoint Gospel Fellowship in New York, to the Student Ministries Pastor at First Assembly of God in Florida, Gabriel has gone where the Spirit leads, even when that nudge comes through a phone conversation.
For Gabriel, that's how he entered Urban Youth Workers Institute, by a single call from Founder Dr. Larry Acosta who convinced Gabriel to join a cohort called 90 Degrees. This urban ministry certification program has taken Gabriel's passion for youth to the next level.
"It was the vehicle that brought us into a family," says Gabriel, "and that helped us implement some things that God was breathing on — including stewardship."
For the young leader, he compares "stewardship" to having the sails of a ship ready in preparation for the wind. It's putting one's best efforts forward in a pursuit of excellence versus perfection. In this posture of stewardship, Gabriel is embracing the eclectic expression of urban youth ministry, by taking it back to the heart of the family.
"With 'urbanizing,' the social construct of the family has been broken down, whether you live in the Midwest, or in the Southwest, or the Northeast," he says. "The greatest institution that God ever installed was the family. Yet there's an onslaught and an attack on the family in America through this universal urban experience. It is in single parent homes, in drug addiction, in under-resourced schools, and in young people who don't have mentors or access to next level opportunities."
That's why Gabriel has dedicated his life to Urban Youth Workers Institute, something he considers a lifestyle rather than a career. In fact, he doesn't believe in "full-time ministry." Instead, he believes in full-time Kingdom building, as an ambassador for Christ.
His "go-to" Scripture is Hebrews 12:2 that has taught Gabriel to keep his eyes fixed on Jesus, as the author and finisher of his faith, who did not despise the cross, but rather went through it and looked forward to the joy that was set before Him.
Following this model of sacrifice for his children, Gabriel says he doesn't think about his purpose as making a difference. He looks at it as making the difference.
"This is salvific proportions," he says, "This is eternity on the line. Jesus is the hope for humanity, and we carry his timeless supernatural message. It's about knowing that this isn't just a difference, or a great endeavor, but that we are in the endeavor of the ages."
Breaking through to the urban youth demographic comes with great challenges and moments of discouragement, Gabriel admits. That's when he leans on 1 Peter 5:7 and casts his cares upon God. At the forefront of his mind is the knowledge that God is not only aware of his problems, but will carry him through — and out — of those problems.
"It's important for us to go back to the things that God has said in times past and really allow them to saturate our minds," Gabriel explains.
That's why every morning, Gabriel quotes Psalms 116:7, for his soul to be at rest, and focus on the goodness of God. With that, comes daily encouragement.
"The faithfulness of God informs me that my future still looks bright," he says. "And so I'm able to look back on times past and see the faithfulness of God, and the tapestry that he has woven together. It is that picture today, that encourages me for tomorrow."