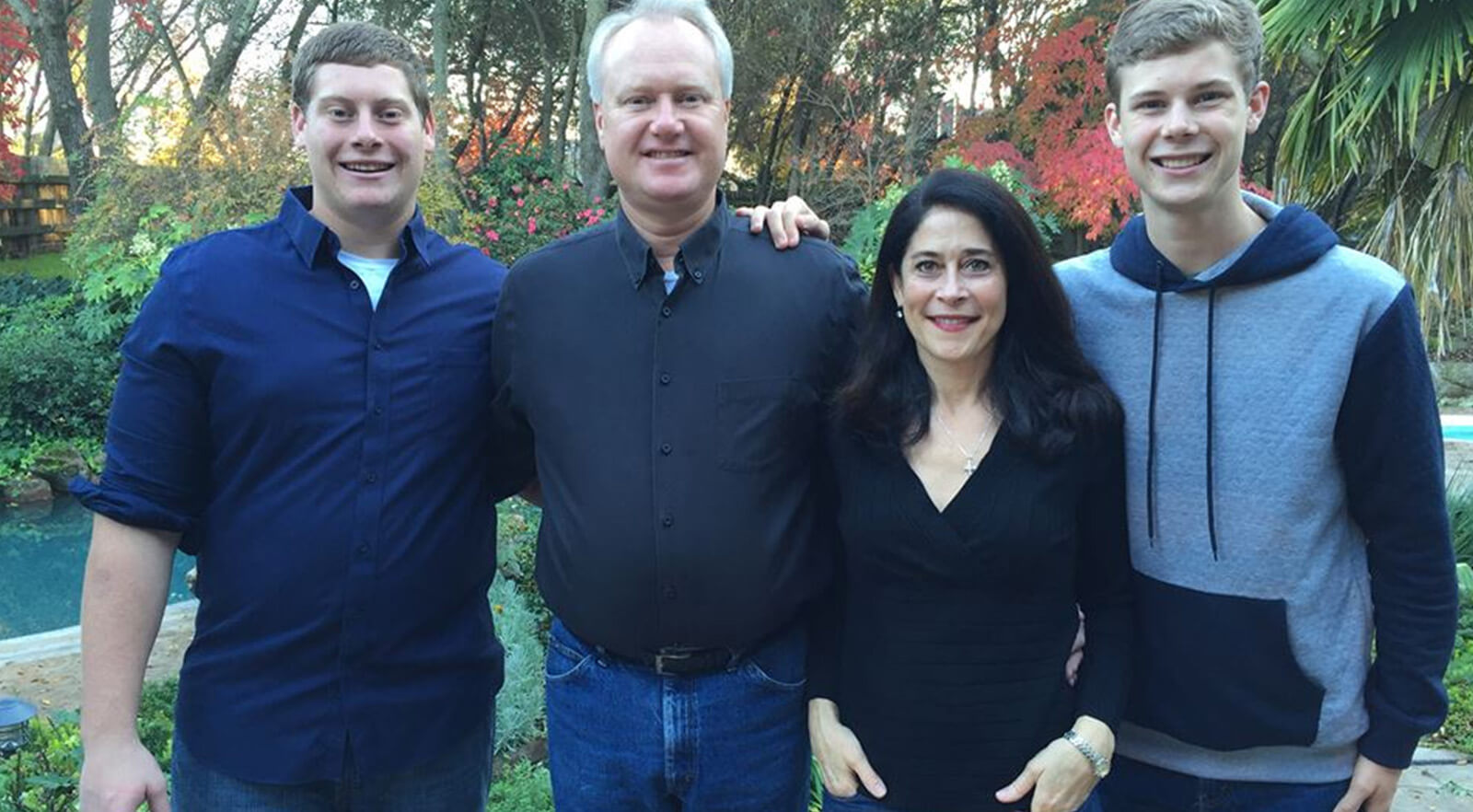 Mariann Eitzman serves as the Director of Volunteer Administration at Bayside Church in Sacramento, where she oversees several hundred volunteers to help streamline massive events. Taking challenges head on, she's seldom fazed by chaos and is inherently wired for organizing people. When her team is ready to tap out, Mariann surrounds them with the message of "You're not alone. I have your back."

For Mariann, loving Jesus and working with volunteers goes hand in hand. That joy of serving is something she says starts with the heart. To get her team in the right mindset, she does something that few team leaders do — she invites them to her home for dinner before every event.
"I have them at my house before the conference, and pour into them," she explains. "We pray it up and go over information, maps, drills, and schedules."
This subtle version of a pep rally is Mariann's way of setting the tone, showing appreciation, and pumping up her team before the big day. Doing it on the back end doesn't have the same effect, she says, since her volunteers are exhausted and just want to spend time with their families.
Her winning formula starts with a great experience, that will permeate from person to social media.
"If everyone has a great experience, they'll talk about it and leak it on their social media," Mariann explains. "If anyone has a bad experience, they'll take a picture, post it, and they tell everybody to go away."
Her quick solve to bad situations is to flip the script and respond well. For example, if seating is limited, she thanks God for filling the house. When the bright side is hard to find, she teaches her team to throw back their shoulders and say, "challenge accepted." Not only does this empower her volunteers, but it teaches them to trust God in that moment. Above all, Mariann brings value to each volunteer, looking them in the eye and coaching them every step of the way.
To gain leadership tools outside the church, Mariann faithfully volunteers for two nonprofits per year. "It starts with me signing up online, going to trainings, and then learning everything with boots on the ground," she says. "I learn a lot of best practices — and the other side of the coin — which keeps me right in line where I need to be."
Having worked with thousands of volunteers over the years, her greatest piece of advice when it comes to serving is to own it, model it, and treat others the way you would want to be treated.