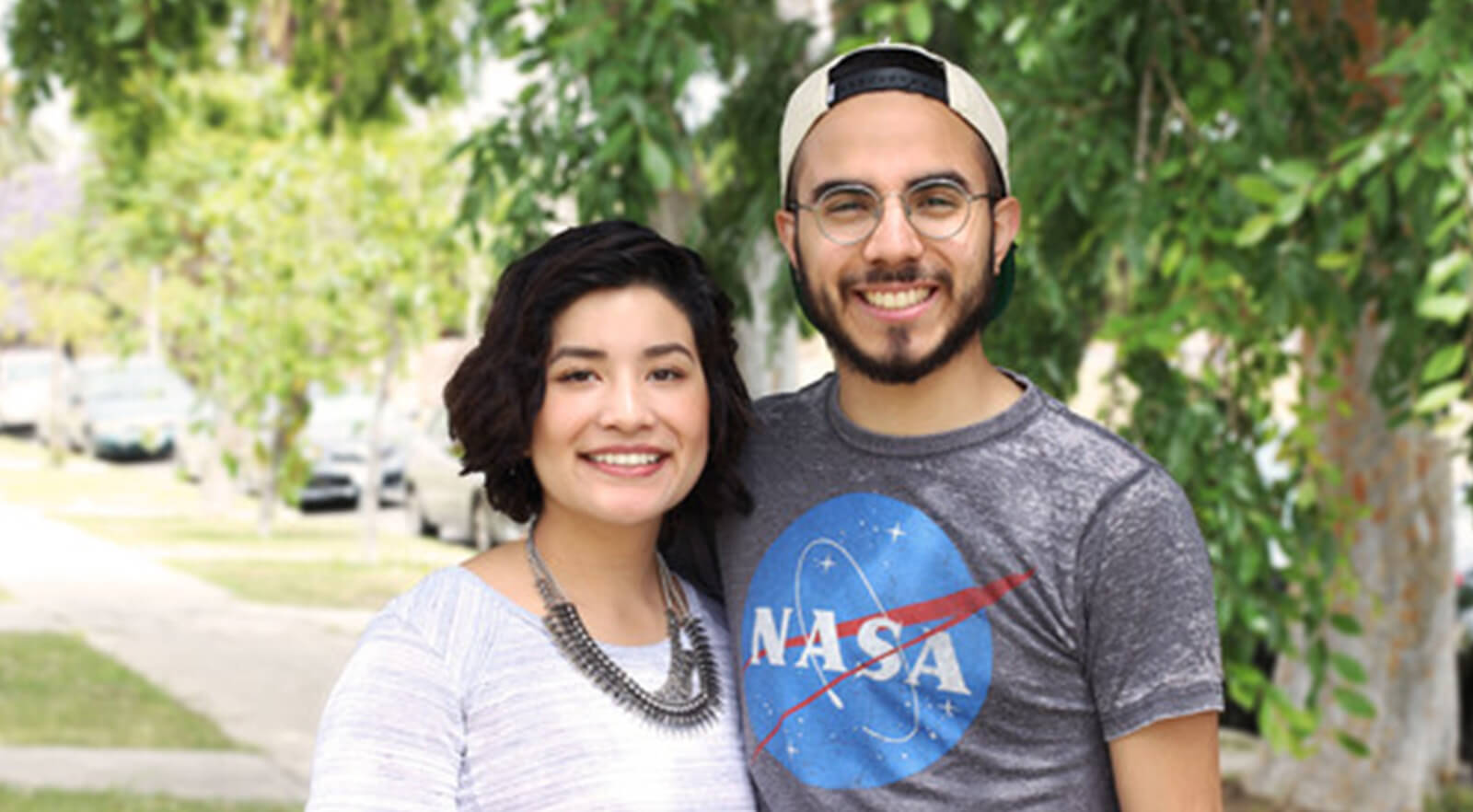 At 26 years of age, Rene Molina Jr. serves under the direction of the Senior Pastor of Restauracion Los Angeles — a man of great leadership who just so happens to be Rene's father. And while most family businesses have their ebbs and flows, when it comes to the Molina family ministry, the two pastors always prioritize personal relationship over policy.
The Molina's generational dedication to Restauracion Los Angeles started 30 years ago as a Hispanic church serving LA County. It wasn't until 2016 that Rene and his wife Keily launched an English ministry. Today, that outreach — built on the Purpose Driven model — is predominately made up of millennials.
Through that process of achieving church health, Rene has found himself balancing traditions of the past with a new way of doing ministry.
"I have to recognize the vision that God has given my dad, and can't deny the fruit of it," says Rene. "The differences, and being able to reconcile them are deep on so many layers."
He compares it to dancing the merengue with so many steps and moves. It might take a book, a mentor, emotional intelligence, or other tools to transition in an honorable, biblical way. It also demands mutual respect and trust.
While many next gen leaders are eager to grab the baton, Rene believes it takes both the Moses and the Joshua generations to successfully change the world. In fact, it's not one or the other, he says, since God never meant to split or divide generations.
The best way for one generation to understand the other is simply by listening. That's why Rene and his wife are constantly checking their hearts and learning to give others the benefit of the doubt. He also makes it a priority to align his ministry with God's timing.
"It's just being in tune with the Holy Spirit and the next generation," explains Rene. "Jesus constantly talked about knowing the wind and how it blows, so as the next generation, we also need to be good weather forecasters."
Rene recognizes that cultural and generational clashes often stem from centralized leadership of the first generation, versus decentralized leadership of the second generation. Methods like empowerment and grassroots efforts don't always resonate with seasoned leaders trained on structure, order, and authority.
"Empowerment is messier, and more complicated, but it's healthier," says Rene. "I think the biblical way is empowering. If you want to go fast, go alone. If you want to go far, take others."
Rene's bending heart has taught him to honor past traditions that were effective for the season. During his monthly meetings with his father, the two discuss trust, flexibility, and a willingness to understand other methods of ministry. For team building, Rene leans on the three "C's" of character, commitment, and chemistry.
"It's about getting on the same page," he says. "You must listen until you understand. Ask until you understand. Don't assume, but ask. Leadership begins with listening."
Follow Rene at Instagram: @ReneJMolina and RLAchurch.com.