In its long history, Dunedin City Baptist Church (DCBC) in New Zealand has seen pastors come and go, programs succeed and fail, and attendance rise and fall. When Trevor Geddes took the role as pastor in 1985, "fail and fall" was a fair description of the church.
Founded in 1863 as Hanover Street Baptist Church and renamed Dunedin City Baptist Church in 1991, the church had declined to around 100 attendees, faced internal conflict, and lacked a vision statement.
From 1985–1989, Pastor Geddes guided growth based on the vision statement in Isaiah 54:2-3: "Enlarge the place of your tent, Stretch your tent curtains wide, Do not hold back; Lengthen your cords, Strengthen your stakes. For you will spread out to the right and to the left; Your descendants will dispossess nations. And settle in your desolate cities."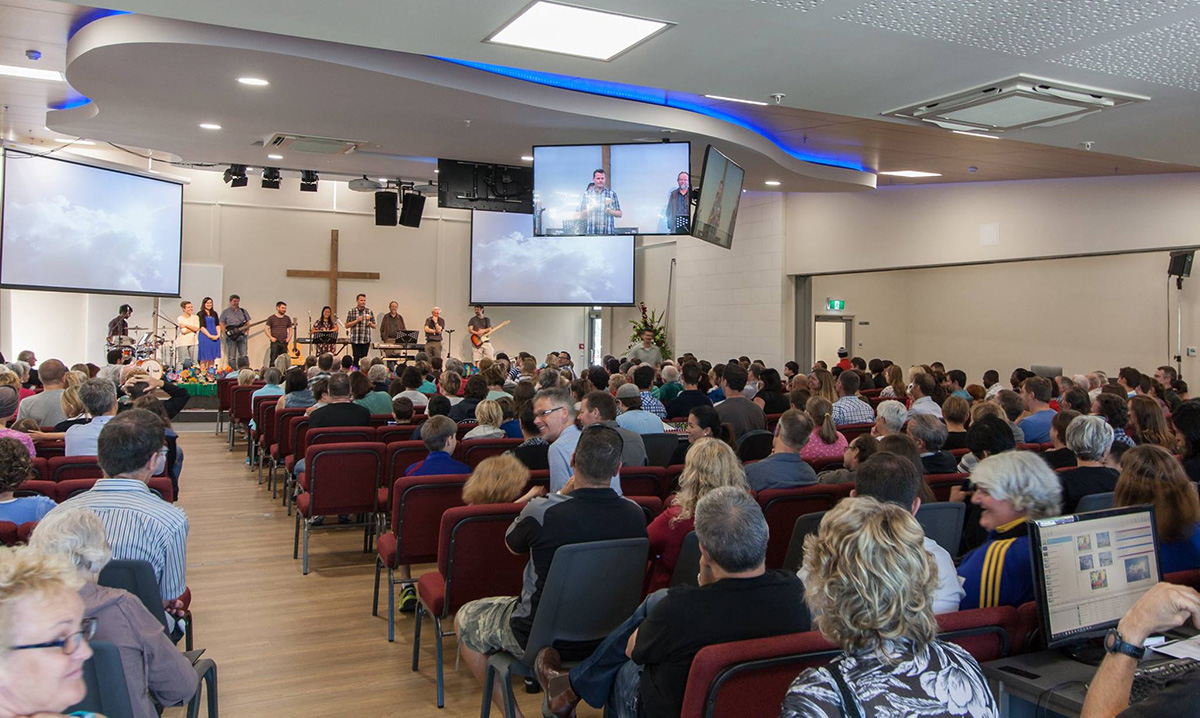 The church grew to about 450 members, and launched three other congregations, including one for Chinese believers and seekers. Despite this season of growth, decline soon followed and by the end of the 90's, the central congregation averaged less than 400.
"Worse still, the number of converts had declined," Pastor Geddes recalls. "We had sold the historic building that had been our home base, and had embraced a vision to 'spread out to the right and the left,' but it wasn't happening."
The pastor felt he could no longer lead a church that saw so few finding Christ. Nearing defeat, he was ready to resign when a pastor from outside Dunedin challenged Geddes to consider making changes in the church. He knew that only deep and radical transformation could turn Dunedin City Baptist Church into a church that reached the lost.
Thus began a time of great pain. "Most of the leadership supported me," Geddes says, "but there was a lot of unhappiness. We lost many people as we went on this journey, but we had a foundational commitment to do whatever was necessary to see people coming to Christ as never before."
That same year, on a brief sabbatical, Pastor Geddes made plans to go to a Purpose Driven conference. Geddes knew the future had to be very different, but he didn't know what it would look like and had almost no idea what the next steps were. The next week, Pastor Geddes and his wife, Helen, boarded the plane for the Purpose Driven conference at Saddleback Church.
"The moment the conference began, we knew we were in the midst of a life-changing moment for us and our church," Geddes says. "It wasn't so much that we chose Purpose Driven, but it seemed to be choosing us! What Pastor Rick said seemed so obvious—he seemed to be saying what I knew so well. But the difference was there at Saddleback, they had found a way to achieve what we all knew we should be doing."
Beyond the purpose driven structure, two things stood out for Geddes. One was how much Saddleback stressed God's love for us, and the other was a comprehension of 'permission giving leadership'. At that point, he began to see a path ahead opening up for their church.
When the couple returned to New Zealand, they invited 55 key people to their home and over a series of weeks, took them through the Purpose Driven materials. Geddes made a commitment not to express his opinion about what they should do until they had expressed theirs.
The first night Geddes broke them into groups and asked them to discover God's purposes for their church from Scripture. Then for the next eight weeks he led them through the conference. At the end they unanimously concluded they ought to adopt PD as a church.
Within a year DCBC was Purpose Driven, and results soon won them over. Leadership changed from being directional to being coaches of teams, empowering people by giving them control of ministry roles that were entrusted to them.
They also decided to remove the "pastor" title from all leaders in the church to help remove the "clergy" barrier and status in ministry. New ministries, led by lay leaders began to spring up around the church. The core grew as the number involved multiplied.
Along the way the church became more balanced in their focus, concentrating on the span and breadth of the New Testament's teaching about what it means to be God's people. Different leaders took responsibility for the five key purposes—worship, fellowship, spiritual growth, ministries and outreach—to ensure that each was given proportional attention.
The church transitioned from being inwardly focused and driven by personal preferences to being outwardly focused with Jesus' concerns as the driving force. After surveying the community, the church began a seeker-friendly service on Sunday mornings and shifted their "believer service" into an evening slot. People who had never attempted to share their faith with others began asking their workmates and friends to the new services. It had a huge impact within the culture of their church, and reaching lost people became a priority.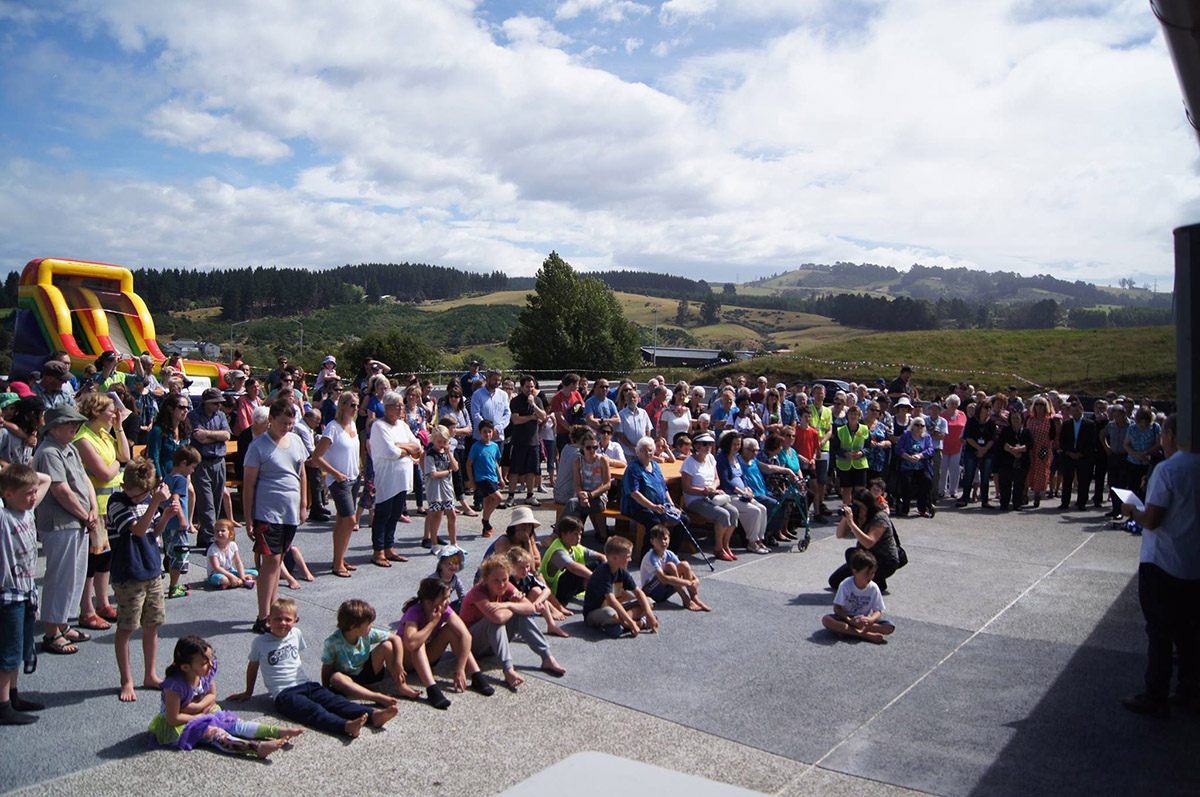 The church began to gain influence outside the city as well. DCBC organized Purpose Driven conferences in Dunedin and Auckland in 2002. Churches throughout New Zealand started sending teams to Dunedin, seeking advice about leadership structure and evangelism.
In 2005 DCBC won the coveted Church Health Award, and shortly thereafter had a renewed emphasis on discipleship. This set the stage for the next chapter in the life of DCBC. They made a unanimous decision to leave the Hanover Street site and establish themselves in new premises. With a growing sense of expectation, they purchased 7.4 hectares of land at Lookout Point in Concord, just southwest of Dunedin City in 2006. Geddes said they faced many challenges on this journey of faith but trusted that God would provide.
After overcoming many obstacles along the way, DCBC was finally able to start building their church in 2014. On February 20, 2016, the church held a grand opening and invited the community in to see their new facilities, with its own art building, youth area, kitchen, cafe, and office space.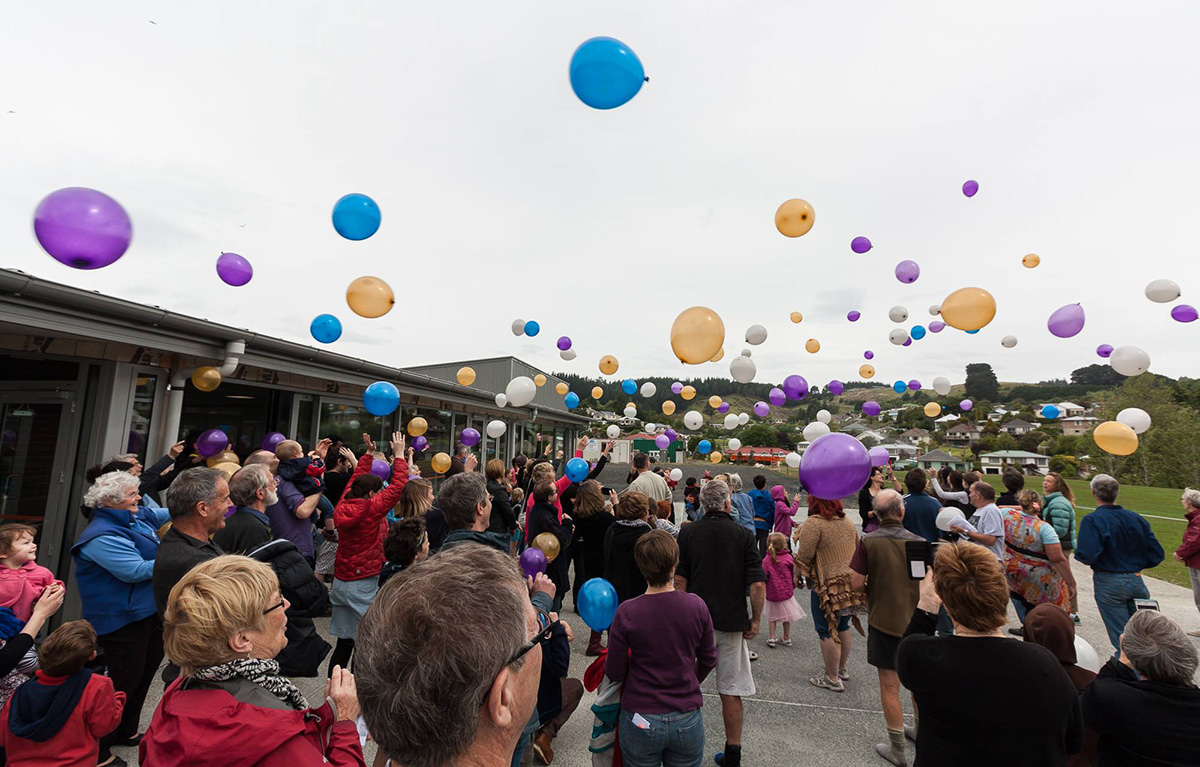 Now in a permanent facility after spending years in hired premises, the congregation of 500+ can now focus on building a healthy church and loving the community. Now, 32 years after Trevor Geddes answered God's call to pastor DCBC, the church's mission is still summed up in those two verses they adopted in 1989: "For you will spread out to the right and to the left, and your descendants will possess the nations and will settle the desolate towns." Isaiah 54:2-3
Inspired by the pioneering and radical mission initiatives of the past, DCBC is committed to taking creative and bold initiatives to proclaim the Good News as they equip people for Jesus' mission—in Dunedin City and around the world.
To learn more about becoming a Purpose Driven Church, visit pdchurch.flywheelstaging.com/start.