In 2000, Father Michael White arrived in Timonium, Maryland to become the pastor of Church of the Nativity. New to the ministry, he couldn't figure out why the church had been lagging for so many years. When his associate Tom Corcoran arrived, they talked about the state of the church and sought reasons for the declining numbers. As part of the oldest diocese in the country, the church was centrally located but weekly attendance was well under 1,000 members.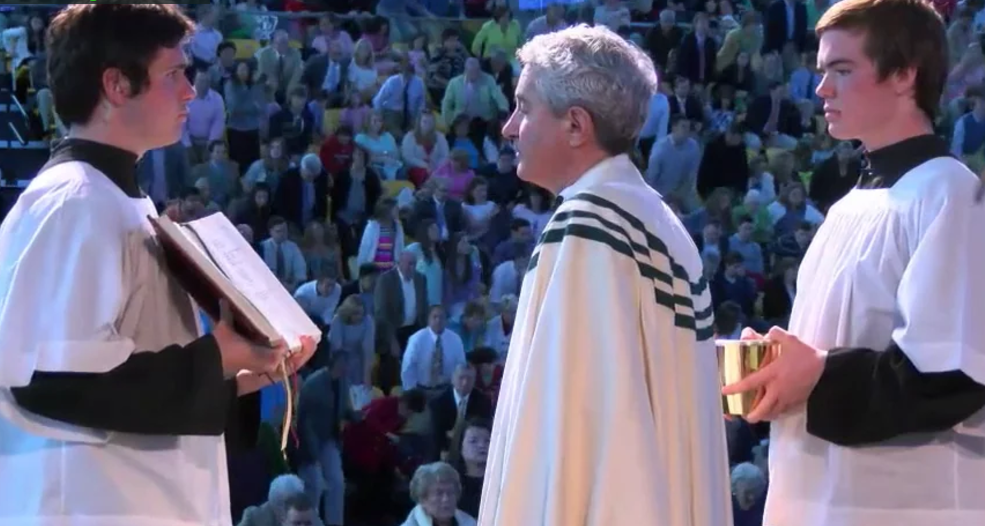 They continued to wrestle with the languishing ministry, yet had no ideas on how to turn things around. Nearly five years into their ministry at Church of the Nativity, Father White and Pastor Tom began researching healthy, growing churches. They weren't just looking for numbers—they were looking for health. In the process, they studied evangelical churches, and came across Saddleback Church.
In an effort to learn from Saddleback's success, the two pastors traveled to the megachurch in Lake Forest, and were amazed by its vitality. It didn't take long before Father White and his associate made the decision to become a Purpose Driven Church. For Church of the Nativity, it was a game changer.
They were thrilled with the idea of becoming dynamic and creative, while remaining orthodox in their Catholic identity. In the process they learned about evangelism and discipleship, and the five purposes that build a healthy church. For mentorship, they turned to Pastor Rick Warren from Saddleback Church and Pastor Andy Stanley from North Point Church in Atlanta.
From the start of the transformation, the staff at Church of the Nativity knew the facts that one in three Catholics are no longer connected to the Catholic church. Building on their research, they created a strategy to creatively reach out to disconnected Catholics in the North Baltimore community. Their goal was to present a fresh and relevant message of life-change from the Gospel, while shaping fully devoted followers of Jesus Christ.
Now 11 years into their Purpose Driven journey, Church of the Nativity still has traditional weekend mass, with plenty of changes along the way. To reach a new generation of believers, they offer small groups, contemporary worship music, and a strategy completely aligned with the five purposes. They even have environments that foster community, including a cafe and a fellowship room where people can grow as disciples of Christ.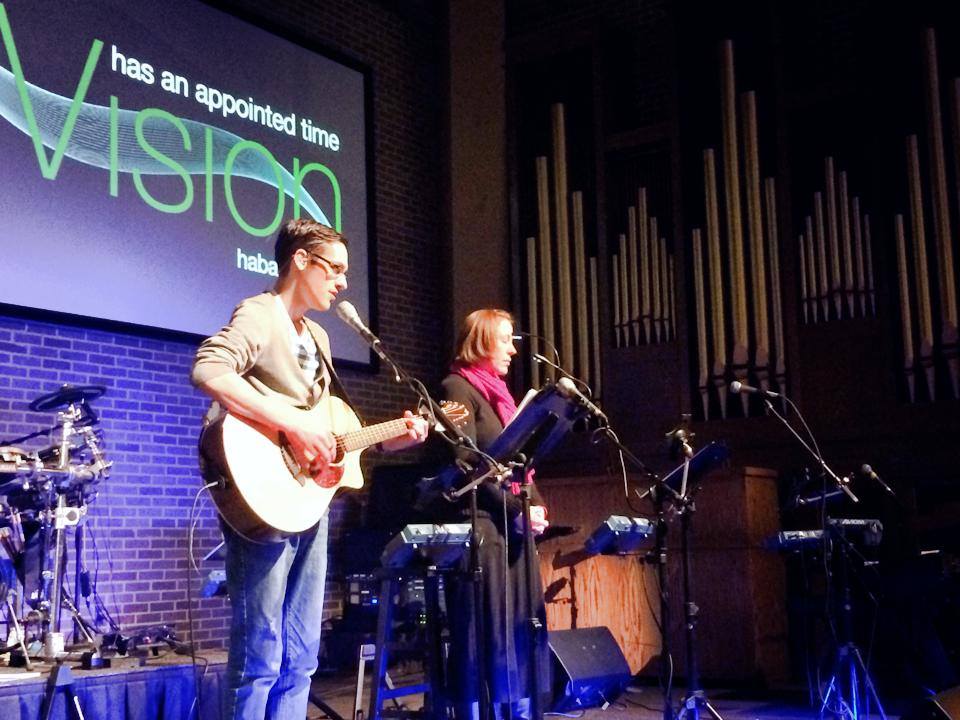 During the weekend experience, they work hard to make sure that the music, message, and ministers work together to create an appealing and high-energy environment where visitors can feel welcome. They also focus heavily on student and children's ministries to build a family-friendly atmosphere.
Newcomers are encouraged to return, and regulars are inspired to take the next step in membership. Those who have committed to membership are challenged to serve in ministry, join a small group, worship through giving, support missions, and honor God in all areas of their lives. The church staff makes a special effort to meet people exactly where they are so they can move forward in faith and spiritual growth.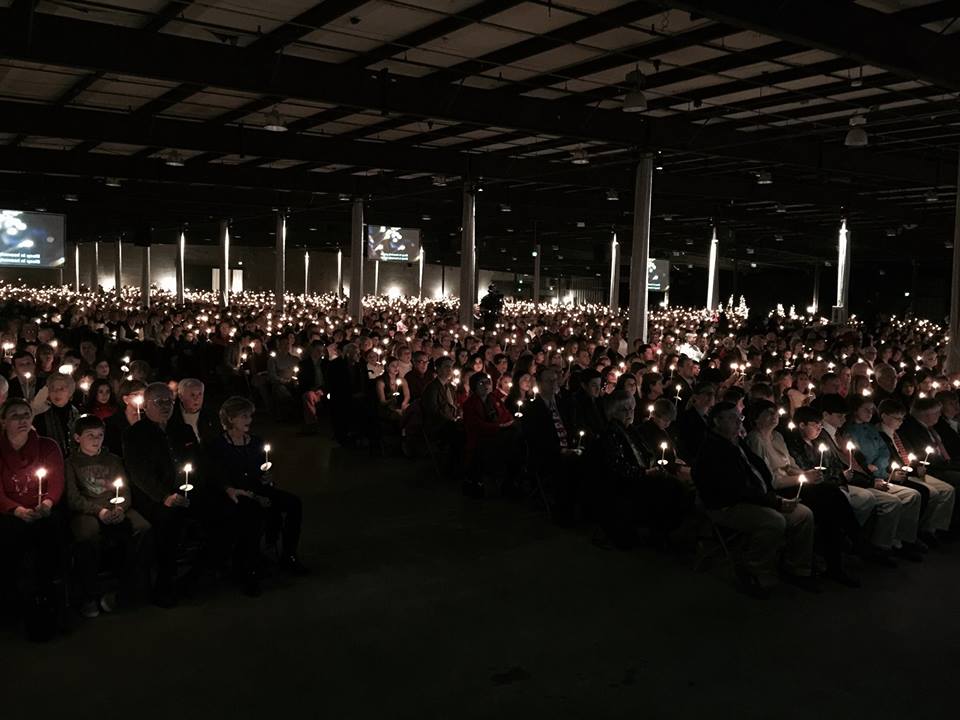 Church of the Nativity isn't finished by any means. Weekend attendance now averages 4,000 people, and several building projects are currently in the works. Father White and Pastor Tim also co-wrote Rebuilt, a book which chronicles their church's journey through Purpose Driven principles.
Reflecting on the past, Father White says the key was stopping everything and changing focus, even when their parish was reaching a breaking point. In the process, they discovered a way to make church matter to Catholics—by taking them back to the heart of the Gospel.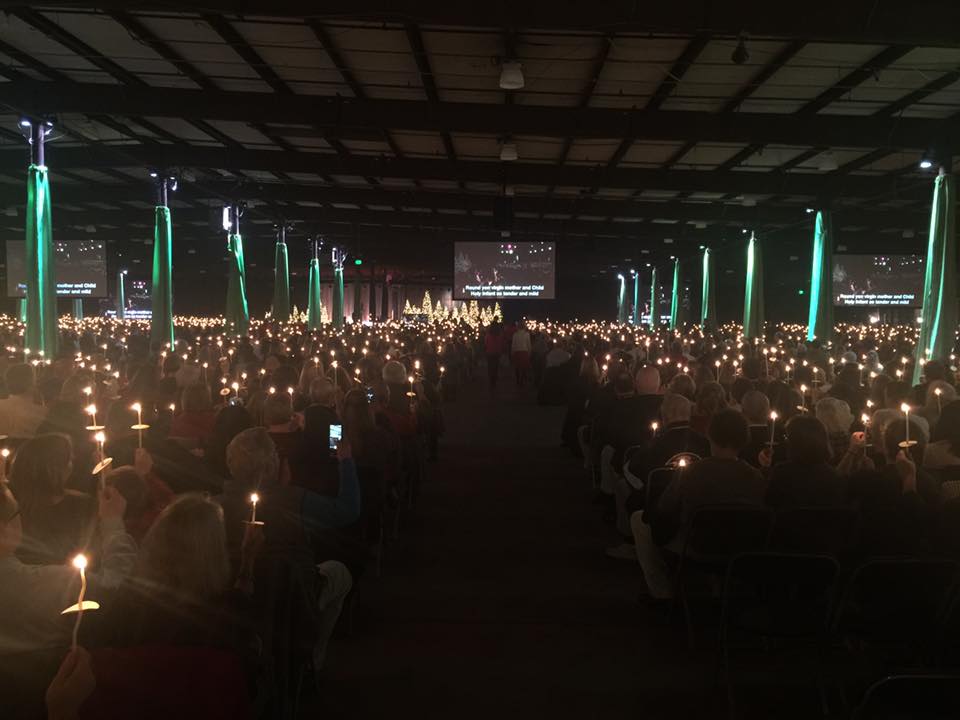 Their faithful response not only tripled their weekend mass attendance, but also yielded increased giving, flourishing ministries, and a vibrant, solidly Catholic spiritual revival.
To learn more about becoming a Purpose Driven Church, visit pdchurch.flywheelstaging.com/start.