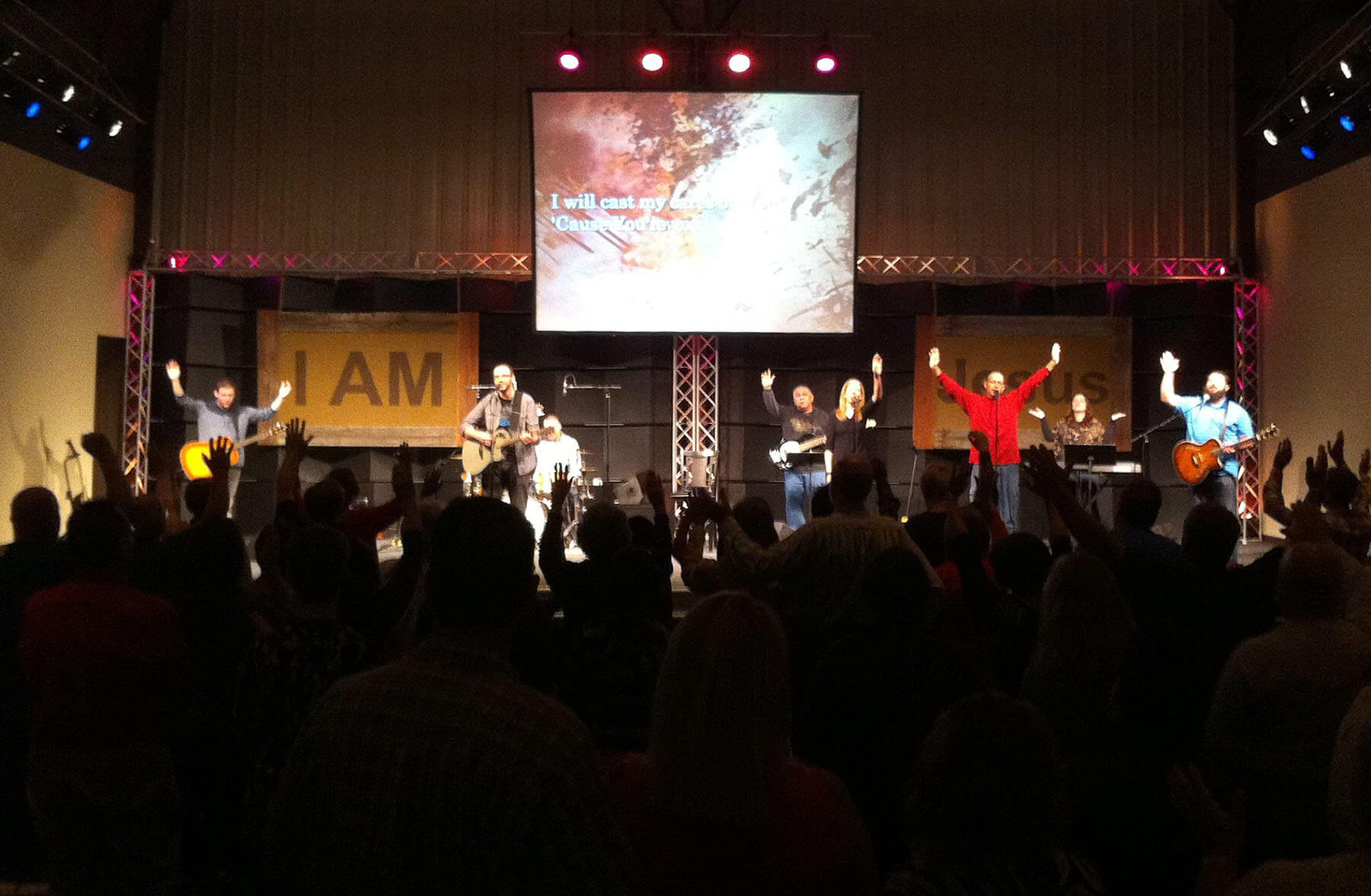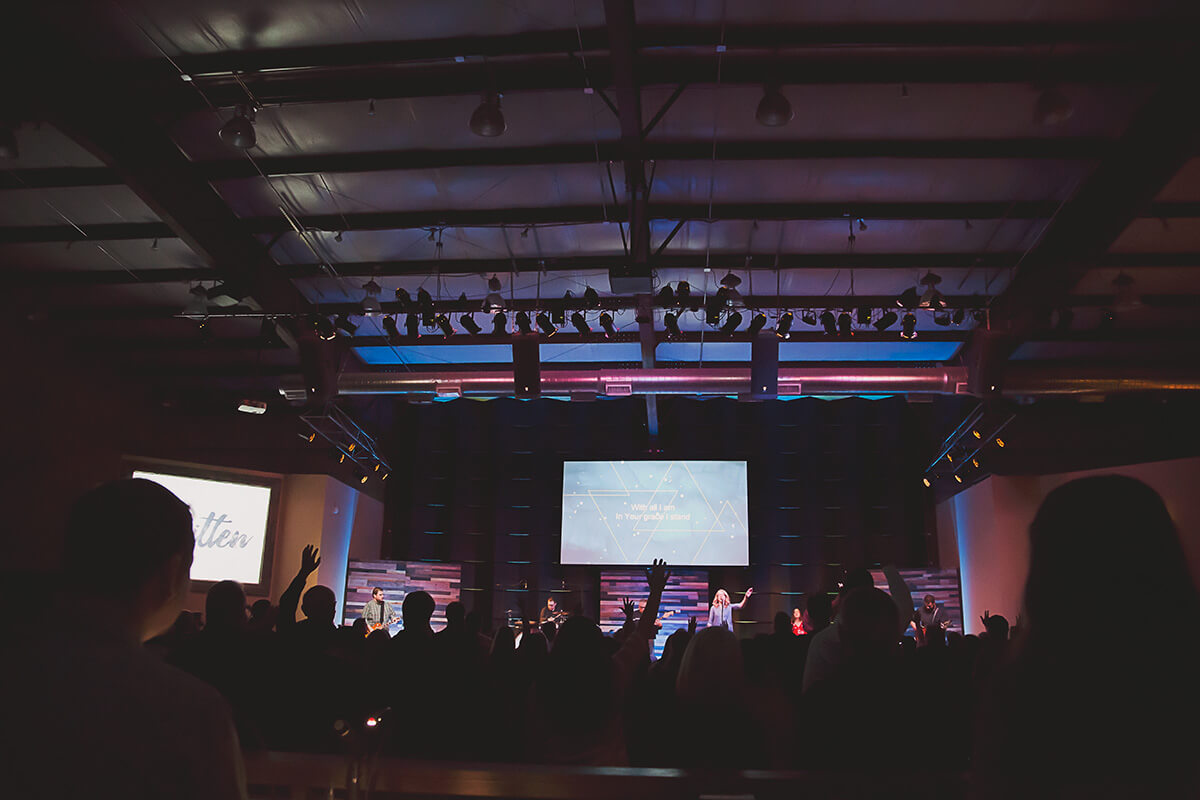 It was 1997 when Ryland helped his father, Kelly Walter, plant Rock Brook Church in Belton, Missouri. The vision to build a friendly, diverse, approachable church in the Kansas City suburb started after the father-son team attended a Purpose Driven Church Conference, along with 12 others from their community.
Throughout the 90's, Pastor Kelly attended multiple Purpose Driven Church conferences to gain a biblical perspective on church health, and learn how to build ministry on the five purposes. Now, almost 21 years later, Rock Brook Church has five services, 1,200 members, and a broad demographic that primarily attracts young families. Targeting different age groups and ethnicities, their youth ministries are thriving, a clear indication that the church has a solid foundation for the next generation.
"Everything we do is filtered through the five purposes," says Ryland. "We actually bring our staff to Purpose Driven conferences every year. It's a chance to rally around the purposes and recalibrate the paradigm, while interacting with other church leaders who have implemented the model. From there we apply the transferrable principles into the context of our own church."
For the leaders of Rock Brook Church, the Purpose Driven conferences have become like a family reunion where they can reconnect and develop coaching relationships with other pastors. This ongoing pursuit for maximum church health doesn't end with Pastor Kelly Walter, however. Engrained in his son Ryland, the principles are seamlessly passed down the family line of leadership.
It started several years ago when Pastor Kelly made a conscious decision to shift his focus in ministry. For him, his 20-year push had turned into a tiring marathon that was wearing him down.
"My dad didn't want to crawl across the finish line, and that be the end of the story," says Ryland. "He wanted to see it as a relay, where he could pass the baton and see the church live on."
And so began his search for a successor who would carry the church and continue to balance all five purposes. His goal was to hand over the church when it was at its healthiest state, and not walk away during decline. Pastor Kelly also wanted to help coach the next leader who would be in tune with the culture and DNA of Rock Brook Church.
Through prayer and searching for the right candidate, the church made a unanimous decision that the next Senior Pastor of Rock Brook Church should be none other than Ryland Walter. Having recently entered the next leg of the race, the young leader says the passing of the baton has been in process for several years now—following in his father's footsteps and mentally preparing for what lies ahead.
Thus far, the transition has been smooth he says, in part because of the unified team supporting his father over the past 20 years. While waves and challenges are easily overcome through a shared vision, Ryland says there are still fears that come with leading an established church.
"I feel optimistic, and even a little scared at times, because obviously I have big shoes to fill," he says. "Whenever you serve in leadership, there's a responsibility and a heaviness that you must carry —and if that doesn't humble you, and if you're not a little bit nervous, there's probably something wrong with you. It's almost a healthy fear, or more of a reverence that comes with this role in ministry."
Ryland plans on staying grounded to the five purposes, yet isn't afraid of change. With any growing church, restructuring and renewal comes with the territory.
"I know there's going to be change," he says. "That's in our history and that's who we are. We adapt to change and reach more people because of our willingness to be flexible. There are always differences in personalities and presentation, but the core purposes remain."
As far as Pastor Kelly's role, he has no plans of backing away from ministry, even with his son in charge. As the Founding Pastor of Rock Brook Church, he'll focus on implementing the PEACE Plan, planting churches in Northern India, and serving as PD's Regional Director in Kansas, Missouri, and other surrounding areas. On occasion, he'll return to the pulpit to share a message.
"My dad's committed to building up the next generation," says Pastor Ryland. "We still have a lot of batons to pass and many chapters to write on this story!"
For now, that story for the new pastor is about reaching the lost and offering the community a clear discipleship pathway to Christ. In its commitment to fulfilling the Great Commandment and the Great Commission, Rock Brook Church is sending people out, reaching unengaged people groups, and offering everyone—even first time visitors—an opportunity to give back and get involved.
"In the passing of the baton, we get to be part of another generation rising up," says Pastor Ryland, "by imitating great leaders of faith, and bringing it all to another culture and in another time."
To learn how you can start a Purpose Driven Church, visit pdchurch.flywheelstaging.com/start.