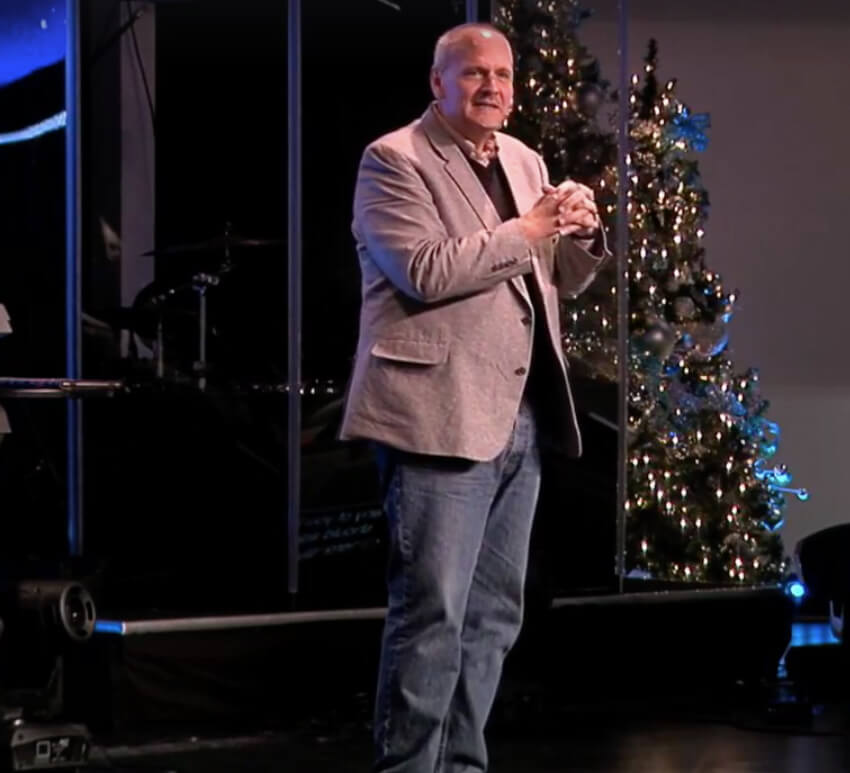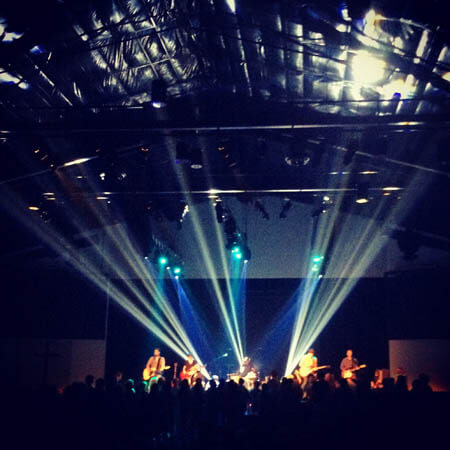 Bob Hicks always wanted to be an airline pilot, transporting people from one place to another. When a pastor challenged him to instead transport souls into eternity, he saw it as an opportunity that had unparalleled impact. So, at 36 years of age, Bob moved his family to Madison, Indiana to take on the role of senior pastor of North Madison Christian Church.
Having never worked in ministry, Bob knew the congregation was taking a chance on asking him to lead a church that had been preaching God's Word since 1842. Located in a town of 12,000 people, the historic church had 130 members with an average age of 65.
From day one, Bob knew he needed unique tools to bring new life to the church. When Pastor Rick Warren's book, The Purpose Driven Church came across his desk, he immediately felt the model could be exactly what they needed for structure and revival.
After his staff read the book in 2000, Pastor Bob led his members through the succeeding, church-wide Purpose Driven Life campaign. Like many of the 1,500 churches that participated, North Madison saw the campaign catapult their church to the next level.
"It just hit our church dramatically," says Pastor Bob. "We started building relationships and attendance went from 130 to about 300. I thought, 'What's next?'."
Shortly thereafter, the dedicated young pastor attended a Purpose Driven Church conference at Saddleback Church in Lake Forest. When he saw all five purposes balanced, and how they actually applied to the church, he set out to use the same template at North Madison.
Pastor Bob knew he couldn't simply eliminate the past and build the church from scratch. Instead, he told the members that he would stand on their shoulders so that the next generation could do the same. Their goal was to become a church of significance versus one of success alone.
Rather than overwhelm the long-established church, Pastor Bob slowly implemented each purpose, one at a time, beginning with "worship." Once each purpose was operating at a healthy state, he would introduce another purpose.
These calculated moves paid off, to the point the church currently averages 850 in weekend attendance. In 2005, this major growth led to a turning point in the church's history. With a new building in sight, the members left the place where many of their grandparents had worshipped decades before.
After selling the original facility to another church, North Madison Christian Church built a new facility in 2005, adding a new Worship Center in 2014. Not only did attendance increase, but so did a desire to reach the lost. That's when North Madison began to view "membership" more as a "partnership"—both within the church and also on a local and global level.
In partnership with the nonprofit Compassion International, North Madison Christian Church committed to their own 10-year Compassion Initiative—something Pastor Bob calls a "sibling of the PEACE plan".
By using the Purpose Driven template, their church implemented "Compassion Expressions" with church planting in Ecuador on a global level, and house building with Habitat for Humanity on a local level. Already North Madison Christian Church has made several trips to Ecuador and will begin building a church there in early 2018. They've also agreed to build a community home for a local family in need.
Pastor Bob says one of the greatest challenges as a church has been meeting all the needs, both big and small. "There's a global hopelessness that our world is experiencing right now," he says. "Even in our town of 12,000, we're dealing with a lot of suicides. I think it has to do with a feeling of hopelessness, and being addicted to what the world has to offer instead of what Christ has to offer."
Not only is Pastor Bob committed to bringing hope outside the church, but he's committed to bringing hope within the church—one purpose at a time. For any pastor considering implementing the five purposes, his one piece of advice is persevere.
"It's so easy to give up," he says, "especially when you start hearing criticism. Never surrender. Continue to push forward to what God has planted in your heart. Stay focused and remember that the more we seek the approval of others, the less faithful we are to the one who matters most."
To learn how you can start a Purpose Driven Church, visit pdchurch.flywheelstaging.com/start.