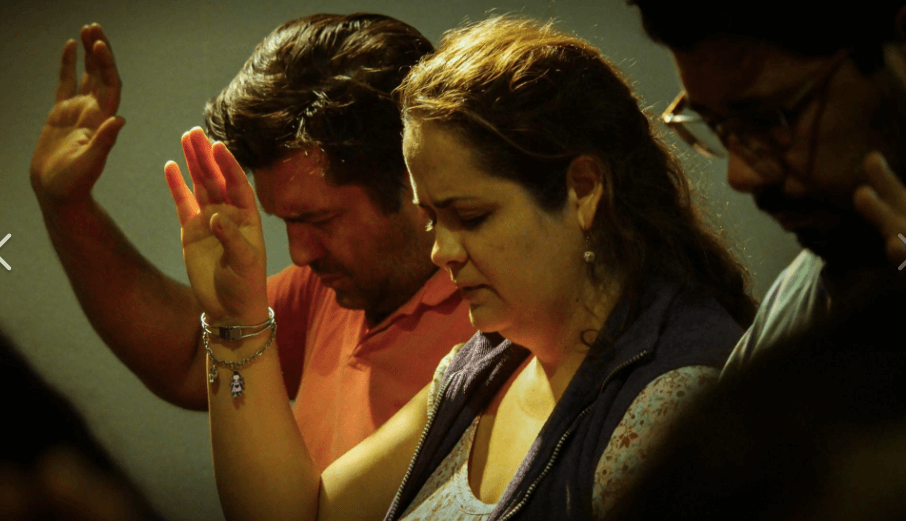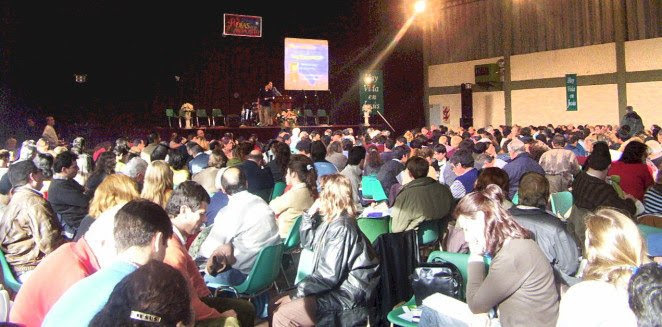 In 2001, Pastor Fabian Ruiz drove 13 hours from Buenos Aires to Mendoza because he was hungry—starving in fact, for spiritual direction in his ministry. At the time, he was pastoring a young church, and had heard that leadership training was taking place at the Hotel Ejercito de los Andes some 620 miles away.
Without giving it a second thought, he hopped in his car and drove alone to one of the first international trainings for the Purpose Driven (PD) Church.
"I will never regret that trip," says Pastor Ruiz. "That day a seed was sown, one that tried to flourish for years before, among the thorns of untouchable traditions."
He realized that he was not alone, and that other local pastors longed to grow healthy churches without compromising God's Word. Equipped with the five PD purposes, he finally had a method. It didn't take long before Pastor Ruiz's church grew, building momentum toward his next adventure in 2003.
It was then that he heard of Pastor Rick Warren's follow-up book, The Purpose Driven Life. Motivated by this next dose of training, more than 800 pastors gathered for yet another PD conference, and returned to their churches to launch the 40 Days of Purpose campaign.
Representing hundreds of denominations were pastors from around the world, experiencing the results of aligning God's church with his purposes. With this new path towards spiritual revival, Pastor Ruiz committed First Baptist Church of Mendoza—locally known as Church of the Alameda—to becoming a Purpose Driven Church.
Wholeheartedly devoted to The Great Commitment and The Great Commandment, Alameda Church experienced unprecedented growth. In the past 15 years, they've baptized more than 1,000 people, launched a network of 150 small groups, purchased land, increased weekend attendance to 1,500 members, and invested $2.5 million in a new worship center. Every penny came from the generosity of the church family.
Another milestone occurred in 2006 when they received the Healthy Church Award from Purpose Driven Ministries. Throughout the journey, Alameda experienced successes and failures, learning that God's purposes for his church never change.
"Today when I see people arriving at our six services in the Alameda, with more than 1,500 people every weekend, I'm reminded that the Word of God is effective in every place and occasion," says Pastor Ruiz. "We've learned that changing the musical style of the meetings, dressing differently when preaching, or including another program in the church is not enough. If we want revival in our congregations, it will take the courageous decision to change everything that needs to be changed."
In that first year of PD implementation, members were hesitant to break traditions and skeptical to introduce a new paradigm. Yet it was that leap of faith from a traditional model to a purposeful church that forged unity, courage, and vision within the congregation.
"It certainly requires intelligence to establish new ways of organizing the church," the pastor admits. "—to maintain our ecclesiological principles, while giving people a new expression."
After 15 years as a Purpose Driven Church, Alameda is now empowering other churches to smoothly transition to becoming purposeful churches. That's why from September 12–14, Alameda is hosting its 6th annual PD Conference for pastors from Argentina, Chile and Paraguay.
Helping to set this 2018 gathering apart is co-leader, Pastor Sebastian Ojeda from Saddleback Buenos Aires. After launching in 2005, this Argentinean Saddleback campus is a living model of a Purpose Driven Church, serving 800 members each weekend between four services.
Sharing from his own experiences, Pastor Ojeda will cover such topics as how to start a new church, connect with the community, and attract people to weekend services. The PD team will also focus on how PD principles are relevant to the next generation, and why a dynamic kids' program is fundamental for growth.
"As a church, we've learned that if a vision is of God, it will depend on his provision," says Pastor Ruiz. "For Christ, there is only one requirement for miracles, and that is faith."
Click HERE to watch a video (in Spanish) about the history of the Church of the Alameda. To learn more about starting a Purpose Driven Church, visit pd.church/start.