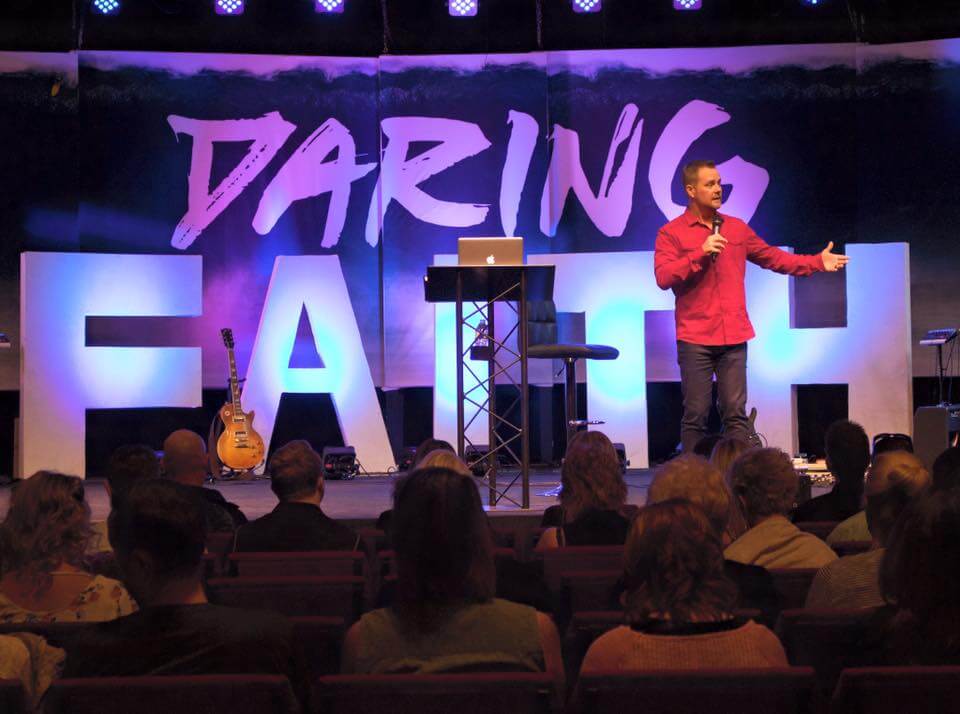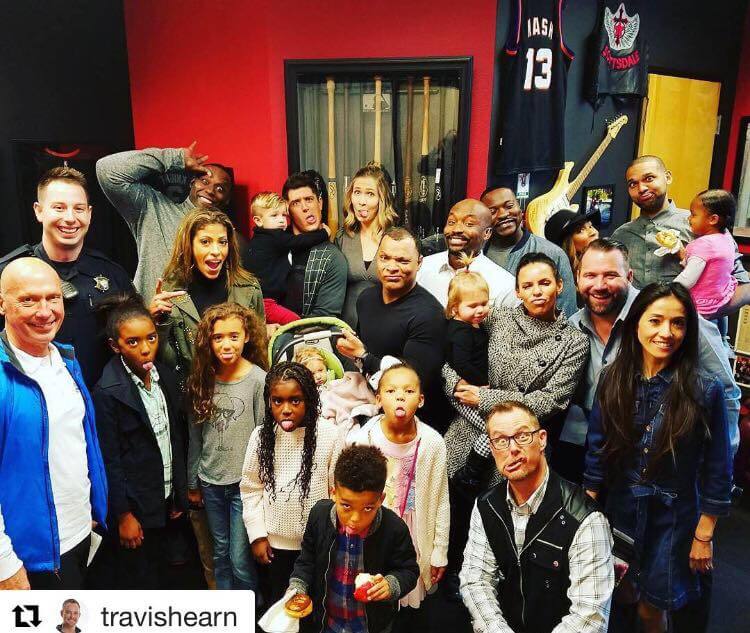 Impact Church in Scottsdale, Arizona—made up of professional athletes—probably has some of the healthiest members in the nation. What sets this Purpose Driven Church apart is that it's equally focused on spiritual health by balancing all five purposes.
Far from a traditional church, Impact started as a Bible study hosted by NFL linebacker, Andre Wadsworth. After playing college football for Florida State University, he was drafted in 1998 by the Arizona Cardinals.
Following a 2007 season with the New York Jets, Andre invited a group of teammates to join his at-home Bible study called, Impact Pro Athletes. Eventually it lured players from the Phoenix Suns and the Arizona Diamondbacks, to the point that Andre's small group outgrew his home.
With a need for a larger venue, and a church that would serve the community, Impact Church was born in 2010. From Andre's living room to an airplane hanger, Impact Church moved to its permanent location at Scottsdale Air Park, the second largest private airport in the nation.
Word spread of this exciting new church, predominately made up of athletes, ranging from college level to pro players. Appointed as senior pastor was Travis Hearn, who was the ideal fit since he had been active chaplain for the Phoenix Suns since 2002. Staying on the "team" was Andre who took on the role of Associate Executive Pastor. Following their lead were other ministry leaders also in the sports industry.
"Sports are interwoven in our church culture," says Pastor Travis, who still leads chapel for the Phoenix Suns, the Arizona Cardinals, the Phoenix Mercury, and, several major league baseball teams. "We offer a lot of ministries for pro-athletes. It's how we started, and it's the core of who we are today." Yet the sports industry isn't the only thing that has helped shape Impact Church. From day one, Pastor Travis implemented the five purposes—proven principles he first learned about while attending a Purpose Driven Church (PDC) conference decades before. As a youth pastor at the time, he made a point to attend every PDC conference held at Saddleback Church. "It was very foundational for me as a young man in ministry," says Pastor Travis. "Now fast forward through the years as a senior pastor, and none of that has changed. For us Purpose Driven is simply the Jesus model of making disciples, reaching the lost, and teaching people together with a network of churches around the world. Instead of building walls, we're a group of churches building bridges by partnering with one another." Pastor Travis says the PD model has proven effective at Impact Church. If fact, it's so much a part of their DNA, they don't know how to do church any other way. Following PD by the book, they consistently balance all five purposes by offering CLASS 101-401, small groups, local outreach, and missions. Just as Saddleback Church partnered with Rwanda, Impact Church is now an International Partnering Church (IPC) with the country of Zimbabwe. In 2017, Pastor Travis traveled to that African nation to train nearly 400 pastors from 80 denominations, on how to become a Purpose Driven Church. From balancing the purposes, to catering to athletes, these committed efforts have positively shaped their demographic and attendance, with a culturally diverse staff and congregation of several thousand members. In his seven years as lead pastor, Travis has seen countless lives transformed including those of pro-athletes, Channing Frye, Joshua Childress, and Patrick Peterson—all of whom gave their lives to Christ and were baptized through Impact Church. While the stories of transformation continue, Pastor Travis says fame and status play no role in the church. "Whether they're famous or not, they're just people," he says. "We're simply in the business of loving people and caring for those who are hurting. The big picture is about fulfilling The Great Commission and The Great Commandment. Like I tell my church, if there's one person that doesn't know Christ, we've got work to do." To learn more about building a Purpose Driven Church, visit
pdchurch.flywheelstaging.com/start
.