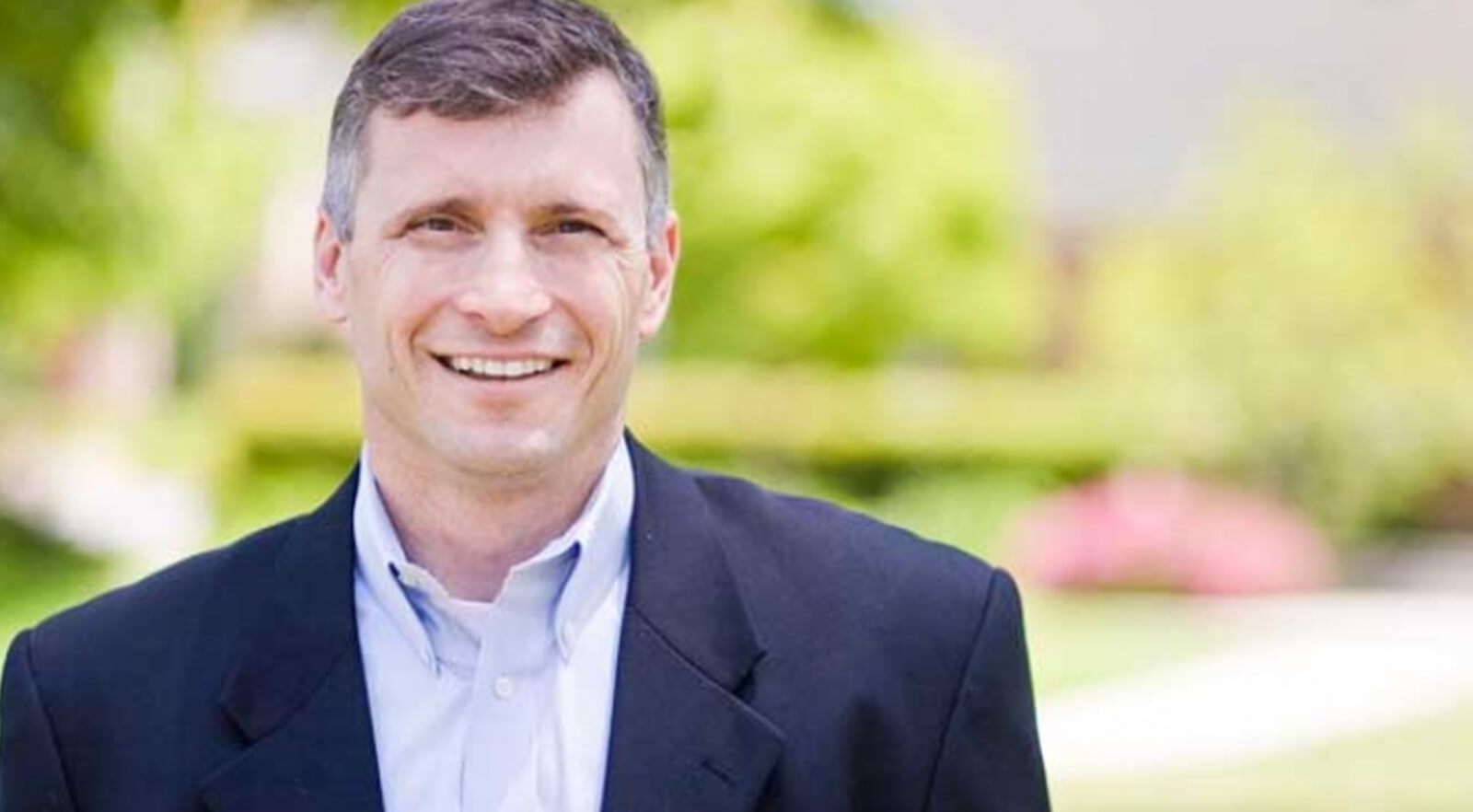 In a tech-driven society, bringing settlement to the soul is no easy task, even in the church. There's an expression that "Americans work at their play, worship at their work, and play at their worship." In essence, there are things that look like recreation on the surface that actually don't bring any rest of our souls.
Speaking on this subject is professor and pastor Erick Thoennes of Grace Evangelical Free Church. During a four-month sabbatical, he headed to Hume Lake where he shared insights on the things that recharge and refuel our souls.
"It's important to ask God for wisdom about what actually brings a settledness of soul, and what is just really idolatry," says Pastor Erick. "The word 'sabbatical' means rest. It doesn't mean lack of activity, but rather a restfulness and a peacefulness. The goal is indeed to take time apart, so that you can be a person at rest when there is a lot of activity."
Leaning on Christ's example, Erick says that even in the midst of chaos, Jesus never turned away the crowds, but rather lived in a constant settledness of soul that enabled him to be who God wanted him to be in the midst of activity. While ministry can easily become a busy business, the goal is to be effective with your investment.
"You can be busy, and it can be idolatry, or you can be busy and it can be really pleasing to God," says Erick. "Some people have tremendously full lives, but they don't get burned out because they're investing their lives in things that matter."
As a college professor for over 25 years, Erick encourages his students to embrace the finitude and recognize their limitations. Basic changes with radical results come about when we sleep wisely, eat healthily, exercise regularly, and abandon social media. Despite his students' quest for meaningful relationships, he says it's challenging to watch them seek that fulfillment through technology.
Many want to know people and long for community, but their habits don't add up to that, he explains. When he started teached 25 years ago, his students would converse, and socialize before and after class. Topics would trickle outside the classroom, and there was something very meaningful about those connections. Today, his students have their faces buried in their phones and computers.
"It's balance," says Jay Johnson, Director of Hume Lake Camp. "Technology is an extremely useful tool in ministry and allows you to communicate in so many different ways. I carry it because it's got God's Word on it. Yet for some people, the drain comes from social media. For me personally, it brings anxiety, and if I'm interacting with them too much, then I'm out of balance."
Especially with the younger generation, placing too much attention on what everyone is posting can lead to FOMO (fear of missing out). Being absorbed in the constant feedback is like a dopamine hit that takes a dramatic toll on our psyche. From apps to games, our identities are being formed by the amount of likes we receive and interaction we get online.
That's why it's important to live outside this world, and be grounded in our identity, explains Erick. "We can't be where everybody else is running around frantically, where we can't even offer something deep in the midst of the chaos because we're caught up in it," he says. "We must have honest conversations about personal reflection versus self-portrayal. Otherwise it's only one side of humanity that we're posting."
Not only does that hinder longevity in ministry, but it limits our ability to impact a generation rather than just a season. For Erick, this means leading by example, by preaching the importance of eye contact rather than phone contact. In staff meetings for example, no phones or computers are allowed, and the only tools permitted are Bibles and notepads.
This lesson of "being all there, wherever you are," allows us to seek God's presence as a settled soul, so that we can truly be wherever God has us in that moment. As ministry leaders, we have a responsibility to emulate that which Jesus said, which was to stand distinct amongst the masses and shine bright.
Erick adds, "We need to be willing to sacrifice short term, so-called 'success' for long term faithfulness."