In 1998, Greg Wigfield was running a successful insurance company and had gained recognition as an innovative leader. Yet he knew God had given him the business for the sole purpose of ministry. So he waited on God to reveal his plan.
Shortly thereafter, Greg was given the book The Purpose Driven Church written by Saddleback Church Pastor Rick Warren. Reading it, he realized that Pastor Rick was doing what he wanted to do—reaching unchurched people.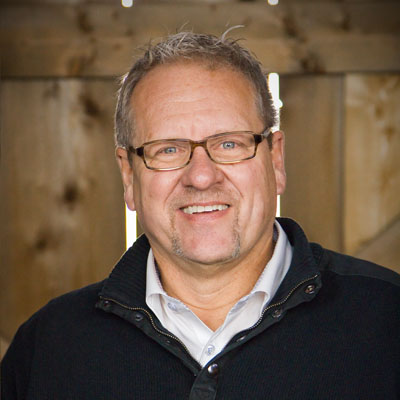 "I flew out to California and spent a great deal of time watching how God was at work at Saddleback," recalls Greg. "I knew that God was calling me to plant a church."
He felt unqualified and incapable, but focused on launching a church that would serve the people of Leesburg, Virginia. Two years later, the dream became reality when Greg, his wife Pam, and five other couples launched Destiny Church in 1999. The first service was attended by just 42 people, yet the launch wasn't the only vision Pastor Greg had for the church.
A businessman for over 20 years, Greg paid the bills by starting a business in 1984 that continues to sustain his family along with more than 30 other employees. "I had a dream to start a business that would provide income so that I could serve God's Kingdom without any cost to the church," says Pastor Greg. "God has truly answered that request."
By relying on National Church Group (NCG) Insurance Agency—a company he founded in 1984—he could move forward with a much bigger plan that God had for his life. From providing casualty insurance exclusively to churches, he soon expanded to serve the needs of portable church organizations, private schools and colleges, day camps, nonprofit organizations, and homeschool groups.
From the very beginning of Destiny Church, Pastor Greg wanted to reach people who had written off church, or those who knew very little about Jesus. As a Purpose Driven pastor, his commitment to the Great Commission fueled his desire to reach the lost and teach them how to experience God's blessings.
In 2010 Destiny Church launched a new ministry called Destiny Micro-Missions. Its two-fold purpose allowed the church to integrate more with the local community, while generating funding for future property development and other ministries for Destiny Church.
In 2011, Destiny Micro-Missions opened their first mission called Destiny School of the Arts. This state-of-the-art school for children immediately provided opportunities to meet families and introduce them to Destiny Church and ultimately, to Jesus Christ.
After the success of that first school, Destiny Micro-Missions opened a second preschool called Kid's Play. Filled with inflatables, they parked their preschool in the facility as a co-lessor. After just three weeks, they bought the entire property and now have 1,700 kids coming through every week with their parents.
"Children enrolled come from many different backgrounds," Pastor Greg says. "Not only are kids cared for, but we can also share Christ with the families; in many cases, families that would never go to church."
Their objective is to create avenues that help finance the ministry so they can launch more campuses and reach more people for Christ. Pastor Greg's business acumen continues to pay off in serving the community. The church has built additional schools including Providence Academy, and has partnered with existing schools for Backpack Buddies—a program that gives food-filled-backpacks to families in need. Destiny Church also ensures that students have needs met over the weekends and during breaks from school.
Now 18 years after launching Destiny Church, Pastor Greg remains committed to the dream of reaching as many people as possible with the Gospel. "It's not just about building a church," he says. "It's about reaching our community and this region."
To learn more about becoming a Purpose Driven Church, visit pdchurch.flywheelstaging.com/start.