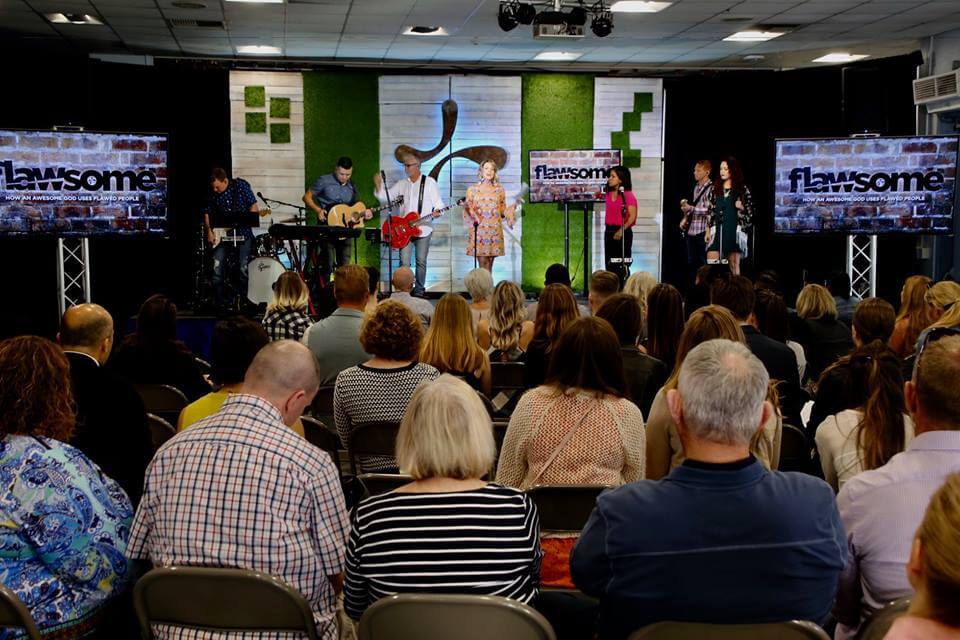 Center Church Barrio Logan San Diego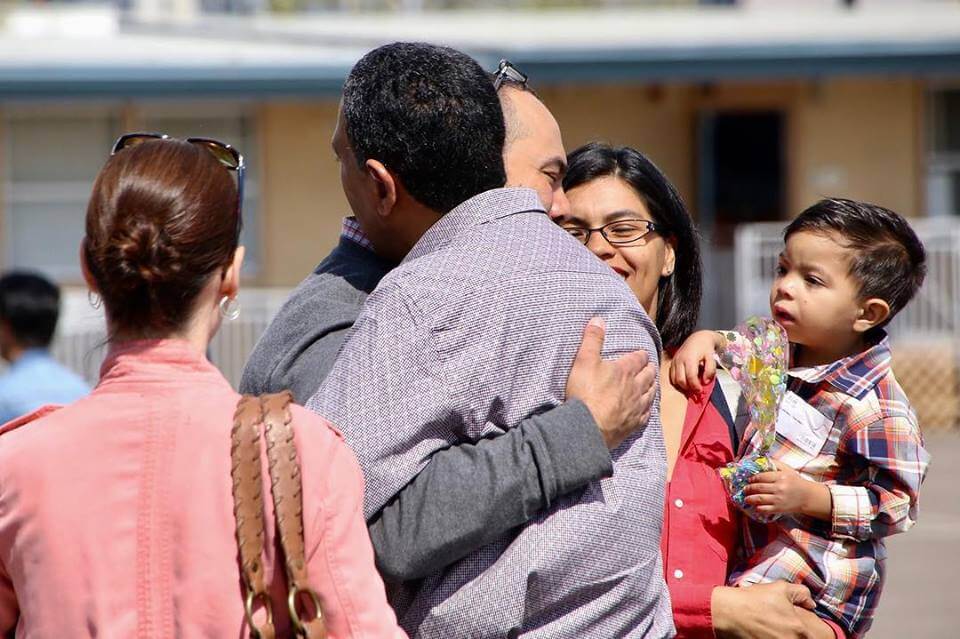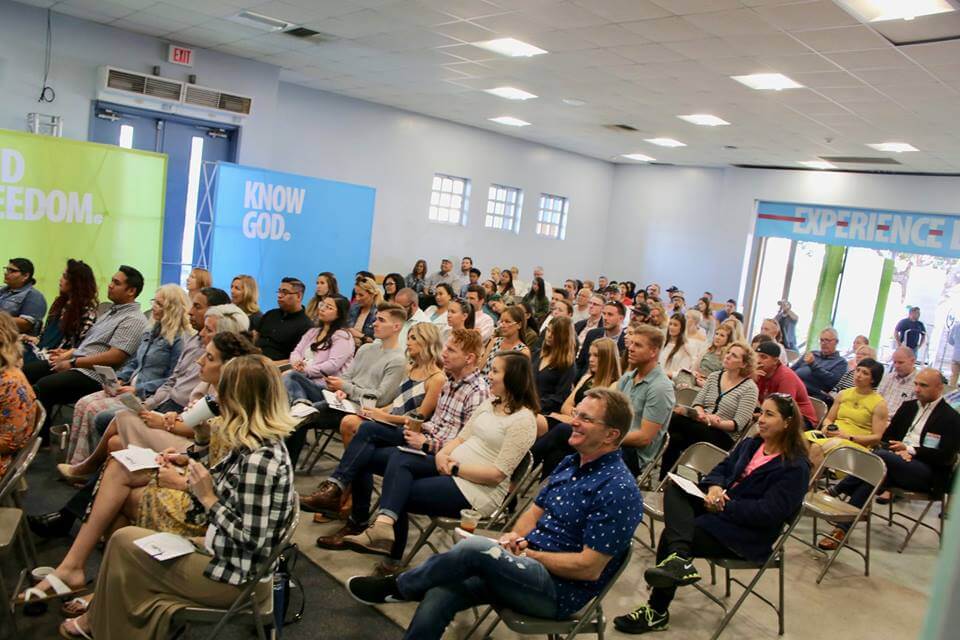 Four years ago, Pastor Marcus Jones did something that he thought was a horrible idea. He planted a church. As a pastor's son, he saw the struggle his father faced trying to get churches off the ground. With a fear of failure, he put his energy into leading worship until God slowly moved him to a place of discomfort.
"There was a point at which the Lord kind of led me to a place of getting uncomfortable," he admits. "It became clear that I needed to do something different, something risky. So God began to stir in my heart what that might look like."
That vision of change involved some level of pain, he says. Going from success to instability caused Marus to return to the big question of "Why am I in this?" For the next two years, the open-heated leader found himself soul searching through that process.
"What became clear was that there was a lane change involved," he says. "God was up to something completely different in my life and it came down to me saying 'yes'."
Marcus quickly realized that when God wants to use you, there really isn't a plan B. In his act of obedience, the Lord began to work in his own life and refine his heart for leadership. That stage in his ministry allowed Marcus to be broken from his old identity and redefined through God's grace.
Having evolved through the spiritual journey, Marcus felt he was finally ready to plant Center Church in 2014. Smack in the city center of San Diego, the strategic location is based on "Christ at the center of me, and me at the center of the city." His goal was to build a church that could serve right outside the church doors without having to go halfway around the world to be on mission.
Situated in the historic and cultural center would also place the fledgling church in the epicenter of San Diego's heroin trade, human trafficking, violence, and racial angst. This commitment to reach the lost came with tremendous sacrifice, taking Marcus's family from an affluent suburb in San Diego to the urban core.
One of the toughest days for Marcus was watching his four children walk into a new school on their first day, without knowing a single person. What he found over time was that God used his kids as beacons of light on campus.
"God has used their relationships at school to be part of our story," says Marcus. "I guess my kids are probably the real church planters."
Being in the heart of the city also allowed Center Church to attract a wide demographic of all ages, races, and socio-economic backgrounds. Marcus knew God had placed him in a fertile field where no one else was growing fruit. The community was expanding and Center Church was right in the middle of the harvest.
"San Diego is a big melting of diversity," says Marcus. "So we set out to build a church community that reflected that. We wanted people to feel as comfortable walking in the doors of our church as they would walking into a shopping mall."
With great potential before him, Marcus leaned on Pastor Rick Warren's book, The Purpose Driven Church. The methods were nothing new to Marcus who had previously led worship at a Purpose Driven (PD) church. From day one, Marcus was committed to making Center Church fully PD.
"When we planted, that structure was already in place," he explains. "Mission structures were decided upon and we had processes to help take people around the bases."
Marcus says for his members, PD was a tangible pathway to discipleship; and for him as a pastor, PD offered a like-minded community of ministry leaders. Over the years, being on the same page with other churches has been one of the greatest takeaways for Marcus.
"Planning a church can be lonely," he admits. "To be able to resource, network, and receive the benefit of other churches — that cheer you on when you're ready to give up — that has worked great for us."
Now four years since the launch, Center Church is as committed to the five purposes as they were on day one. Marcus is focused on building up a community that is passionately in pursuit of obeying Jesus and living on mission wherever they are.
"That requires sacrifice," says Marcus, "and total abandon in that process. That's Jesus at the center, which is what our church is all about. If we can occupy the seat of culture, music, leadership, education, and politics, and we go get that for Jesus, that will be the brainstem from which we capture the whole city. We can transform it from the center."
To reach that place, Marcus says the church needs to ask the right questions, meet people at their point of need, and elevate Jesus in the process.
"I don't assume to know the questions they're asking," he adds. "I just know that Jesus is the answer."
To learn more about building a Purpose Driven Church, visit pdchurch.flywheelstaging.com/start.