Have you ever thought about why you do what you do as a church? Whether you're aware of it or not, values are a foundational part of every church's DNA.
Being able to articulate a list of values defines the nature of a church culture. Not only do values help define your church's voice to your community, but they are a crucial part of the overall church strategy. Identifying and expressing those things help define your approach, become a key factor in who your church will reach, and will help your church better understand the overall purpose of your ministry.
Values communicate what's important to a church, and what makes it unique. In Purpose Driven materials and conferences, Pastor Rick Warren often asks the questions: "What is it that makes you unique? What drives your church?"
While some churches are driven by finance or tradition, Saddleback Church in Lake Forest has committed to being a values-driven church. In 1992, Pastor Rick wrote a list of things that were valued at Saddleback Church and what made it unique.
Still considered one of Saddleback's staff values is flexibility. A great example of practicing flexibility was the 2015 reinstatement of SALT training meetings. SALT, which stands for Saddleback Advanced Leadership Training, is open to anyone who has completed CLASS 301 or serves in any Saddleback ministry. The two-hour meetings include heartfelt worship and advanced training on how to be a skilled leader.
In 2015, Pastor Rick gave only one week's notice, when announcing there would be SALT events. Below is an excerpt from an email he sent to Saddleback staff after the first meeting.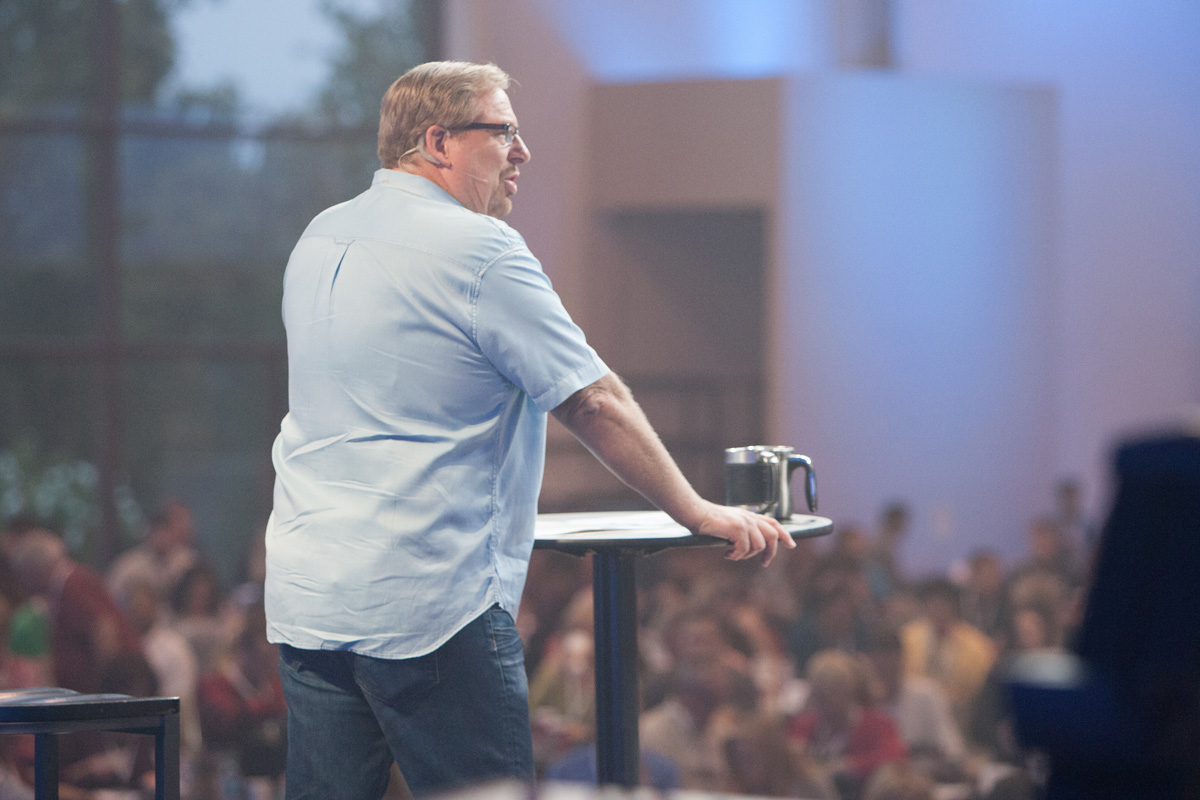 "Congratulations on pulling off your first SALT at all our campuses with only one week of preparation. That was a test! I could have told you all last Spring (during Daring Faith) that I was planning to restart SALT in the Fall as a part of our DF Leadership Initiative, but I wanted to see how nimble you are at catching a wave. (Go reread chapter one of The Purpose Driven Church.) The reason we must practice flexibility in stable times is because there will be other times when opportunities suddenly arise that NO ONE can anticipate, and we'll need the experience, skill, and confidence to make a sudden change in programing without any warning. So, springing the beginning of SALT on you was in many ways a practice "fire drill" that I didn't want to warn you about in advance."
For Saddleback Church, and its leaders, even spontaneity is intentional. Pastor Rick says that years ago, during a mentoring visit with the late Peter Drucker, he was told that the primary role of the leader in a mature organization is to be a "disrupter." Creating "chaos" and inserting change helps shake things up in a sluggish system and forces growth.
Saddleback's SALT meetings continue to be a vital part of church growth and maturity. Over 2,500 leaders, which is 10% of Saddleback's weekly attendance, regularly attend monthly SALT meetings across all campuses. Pastor Rick considers this group to be their "core," and the most influential leaders in the church.
According to Pastor Rick, practicing the values of being "fast, fluid and flexible" is what allows Saddleback to accept change. He says, "That's the only thing you can count on – change. Most of the really important things are unplanned; they're just things that God does."
Pastor Rick says because they value freedom and flexibility, they try not to burden ministries with undo policies and procedures. "We don't say, 'Here are all these hoops you've got to jump through.' We just say, Go out and do your ministry. And do it the best you can.'"
Taking risks is also a value that is regularly practiced at Saddleback Church. Every year, at the first staff meeting following the New Year's holiday, Pastor Rick encourages everyone to take Godly risks. "Make at least one mistake a week," he says. "Just not the SAME one," he emphasizes.
"For a lot of churches the seven last words are, 'We've never done it that way before,'" he says. "At Saddleback, our motto is, 'Why not?' We've done more things that didn't work than did, but we're not offended or frightened by failure," he adds. "Failure is not failing to reach a goal. Failure is not trying."
Pastor Rick believes that values inspire his leaders and congregation to take action. "When they see those things that are meaningful to their leadership, they understand it's valuable for them," he says. "They knew it will bring significance to their lives."
If you've never articulated your own church's primary values, start with this definition: Core values are defined as the passionate and consistent biblical core beliefs that drive your church's ministry. They are the primary principles upon which your church and ministry are built; they are the foundation.
Core values become part of a church's fabric when they are consistently practiced by leadership and members over time. When values are Purpose Driven, they drive the way your church organizes, staffs, makes decisions, and even how your church budgets.
Learn more about defining your church's values by contacting one of our PD coaches at pdchurch.flywheelstaging.com/start.