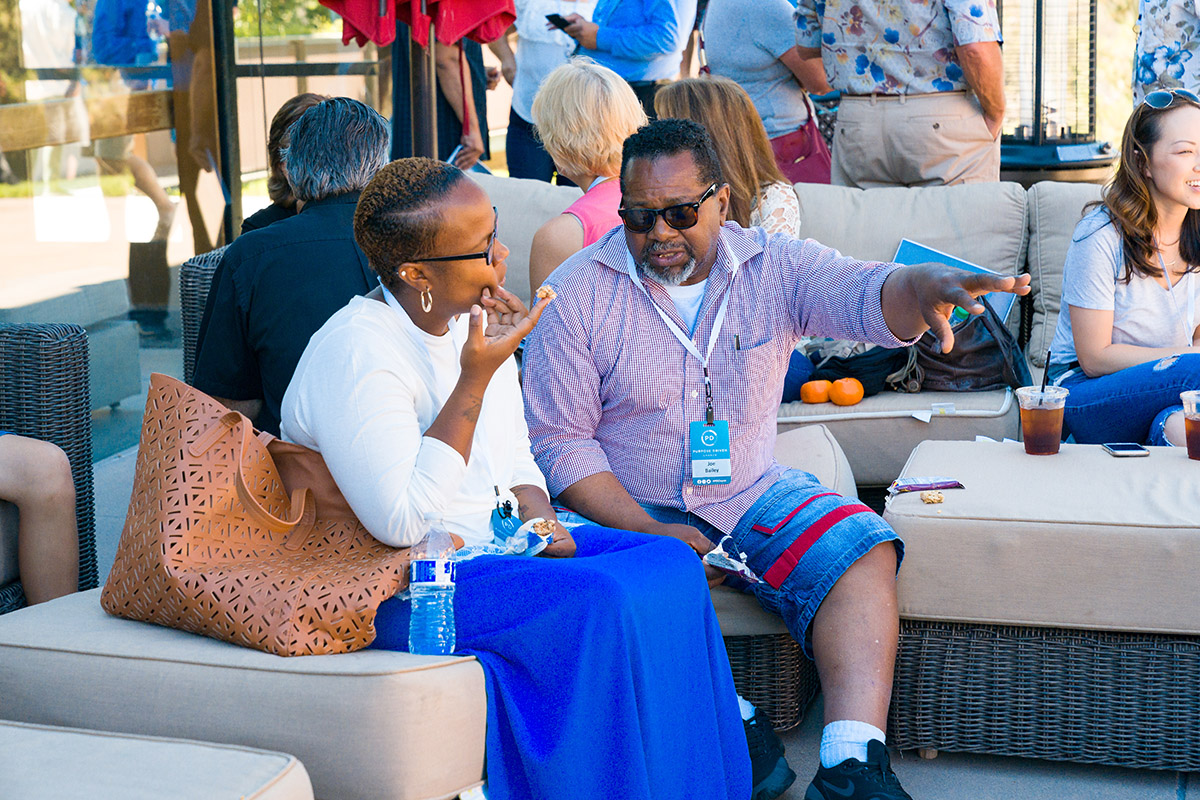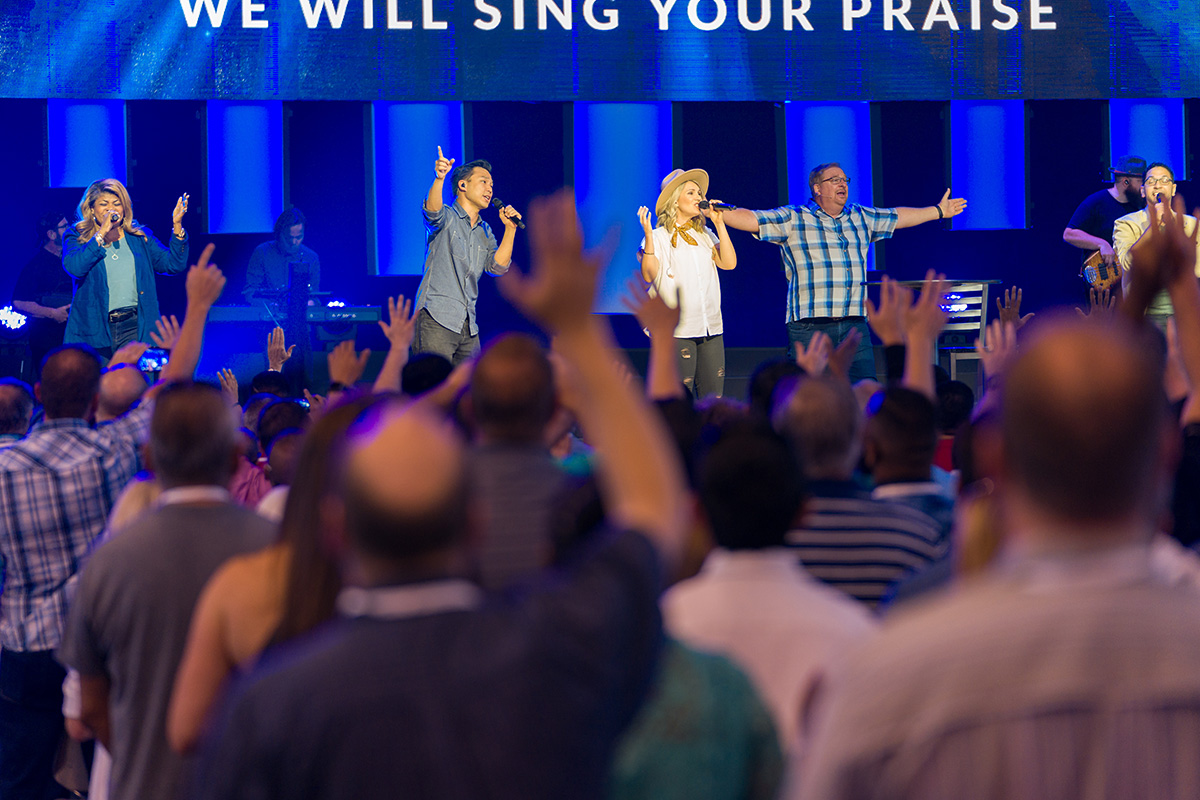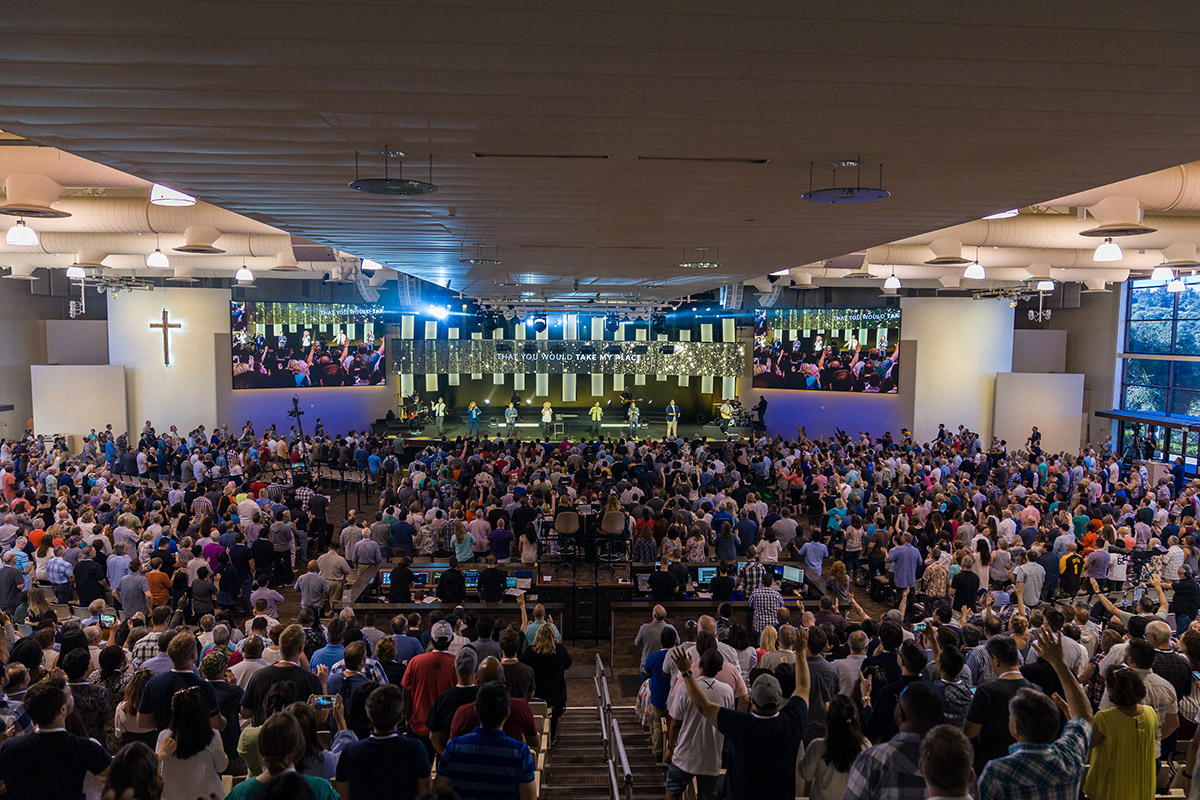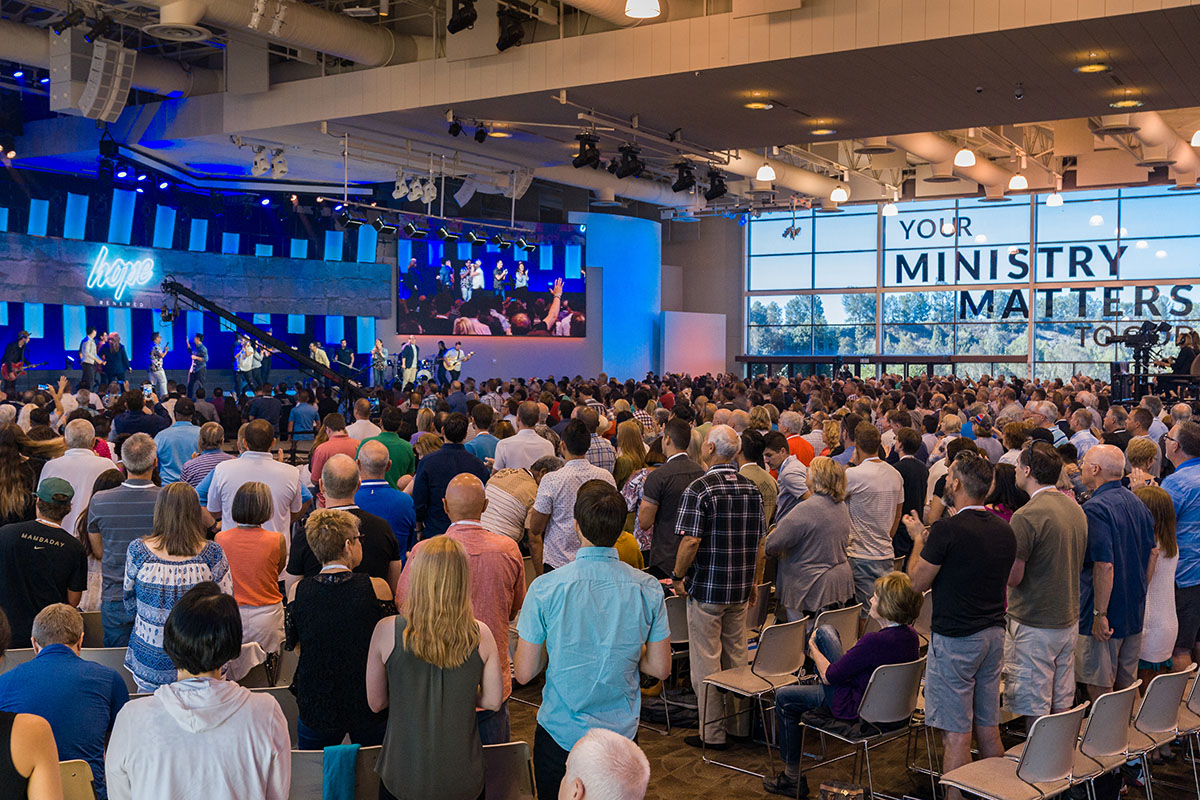 From June 27-29, nearly 3,000 pastors and church leaders from around the globe joined Pastor Rick Warren for the 2017 Purpose Driven Church Conference: Hope Renewed. Held at Saddleback Church in Lake Forest, the event equipped leaders from 37 nations to break through plateaus, reenergize discipleship, fuel ministry, increase growth, and capture a vision for global impact.
The conference trended two days on Twitter as people turned to social media to share their experiences, calling PDC17 "Edifying and encouraging—Oxygen for the soul!" and "the best conference ever!"and "life-transforming and the greatest thing that has happened to me this year."
Kicking off the conference was music by the Saddleback Worship Team, followed by three-days of teaching by Pastor Rick. Afternoon breakout sessions were led by other Saddleback leaders including Kay Warren, Steve Gladen, John Cassetto, Jim Dobbs, David Chrzan, Mike Constantz, and Anthony Miller.
These breakout labs covered subjects including women in leadership, mobilizing every member, small group strategies, biblical marketing, how to become a Purpose Driven Church, and launching a mental health ministry.
As one attendee expressed, "The lab shared enlightening information about membership classes. So thankful for this session." Other guests commented, "Great time of sharpening, learning, worship!" and "I loved your Mental Health Ministry lab. Thank you for your heart and desire to do so much good in the world."
Additional conference experiences included Night of Worship, the Recharge Lounge for community and resources, and Off the Record—an open forum to discuss tough issues in the church today. Other PD highlights included the Orphan & HIV/AIDS Care Dinner, as well as live interviews by Mingo Palacios, the host of the PD podcast that engages leaders in honest dialogue about ministry and faith.
For the first time in PD history, the PEACE Virtual Reality (VR) Experience helped ministry leaders experience PEACE-in-action through computer-generated simulation and 3D imaging. While wearing a VR headset, church leaders were visually transported to Rwanda's western province where specific PEACE stories took place. Making the experience truly unique were village-scene backdrops and ambient sounds that replicated the Rwandan environment.
Compared to the 2016 conference, this year's event appealed to the next generation of church leaders with the majority between 25-45 years of age. Once again, the annual Purpose Driven Church gathering provided an excellent opportunity to engage with church leaders and learn key principles on building a healthy foundation for growth and ministry. The three days encouraged spirits, sharpened skills, and stretched minds through a renewed vision to serve God through the church.
As one church leader explained, "Being filled with a room of church leaders and the congregation was an amazing treat that is forever imprinted on my heart."
Another said, "Ending the day here, but it's a new beginning for my church tomorrow. I'm ready for this!"
If you're ready to discover renewed hope for your church, watch Purpose Driven Church 2017 on-demand. Learn more at pdchurch.flywheelstaging.com.