In 2010, Pastor Carl Nichols launched Relevant Church. As he looks back on the last few years, he sees God's hand constantly at work.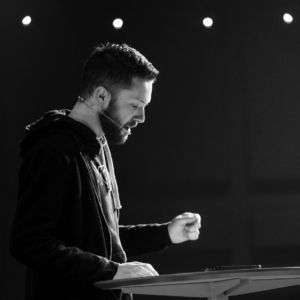 In this episode, Carl chats with host, Brandon Cox, about the history of his church and how they got to where they are today. From a church that started with just 8 people to now building an auditorium to seat over 1000, Relevant Church has seen tremendous growth. Of course, it hasn't come without its challenges. 
Carl and Brandon discuss a few of Relevant Church's core beliefs and how they have continued to stick to those beliefs in every decision they make in ministry, staffing, and programming. 
One of these core values and beliefs is centered around "for the L.O.V.E" – Lonely, Overwhelmed, Vulnerable, Empty – because all of us, at some point, have experienced one of these things. As they build their new auditorium, Carl reminds his staff not to get caught up in the building, but to continue focusing on getting these people to wholeness in Christ. 
As Carl and his staff look ahead, they have a vision of raising a generation that never goes a day without knowing Jesus. So, they've adjusted their staff and programming to help make that vision a reality. From moving jobs around to hiring more people and providing a special Sunday experience for families, creating a space for a generation to know and follow Jesus takes hard work. But from Carl's point of view, our culture is suffering from a leadership and theology deficit, so it's critical that we not only focus on sharing the truth of the Gospel but that we disciple the next generation so they can become better leaders. 
Relevant has developed a culture that lives out what they believe in. Carl attributes that to his commitment to authenticity. 
"I'm almost too authentic and too kind of vulnerable, so I get myself in trouble. And so we've tried to create a culture of just like, 'It's okay not to be okay, but it's not okay to stay that way.' But, not just for people who come in, but also for our staff and our leadership. And so we've had to get real with ourselves. And one of our values as a team, our leadership team and our staff is we embrace brave communication." 
If there's a culture that you're not happy with at your church, Carl has some encouragement for you. 
"Chances are there's something that you as the leader have tolerated. And so if there's a frustration there, we've got to figure out where that came from, where that started from…authenticity starts at the top. And so if you want to create a culture of authenticity, you've got to peel back the mask, and you've got to be real and you've got to be vulnerable. And it doesn't necessarily start on the stage on a Sunday. It starts with the people that are closest to you. They can look you in the eye and say, 'I can tell something's different.' And you're willing to let them in. And so, we're talking about vision and all those things in church planting this week and some of the things that we've discussed. But I believe a good vision dies in a bad culture. But an average vision can thrive in a great culture."
Carl also wants other pastors to know they aren't alone. Every pastor and leader has gone through similar ups and downs, and we aren't made to walk the path alone! Reach out to other pastors, seek counseling, and get healthy!
Learn more about Pastor Carl and Relevant Church at myrelevant.cc.