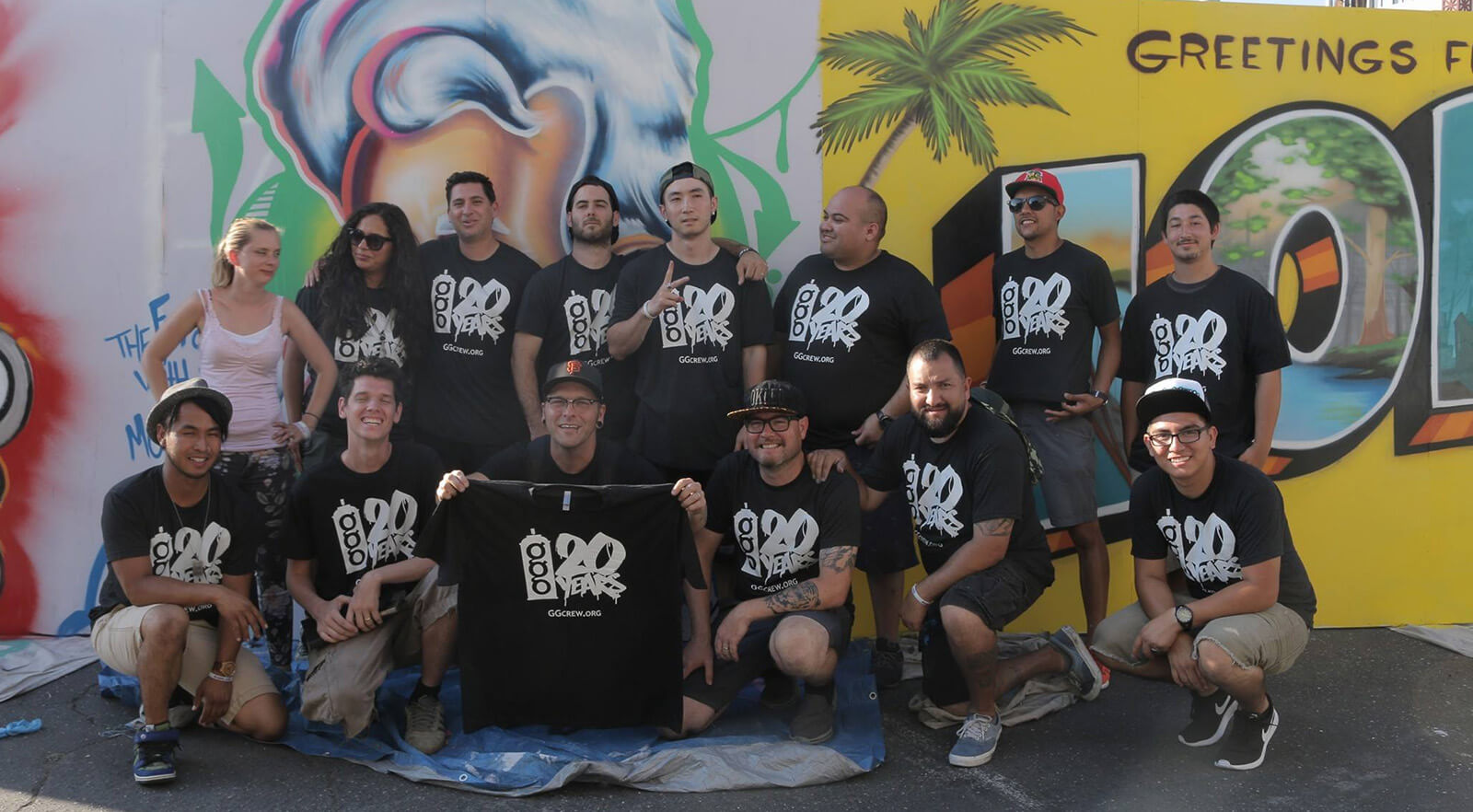 In today's world, the word "church" is often associated with the people who inhabit it — be that the pastor, the leaders, the members, or any small group with whom we connect. When we talk about art and the church, there's often a blurred definition of what that means and the potential it might hold for the next generation.

Addressing this subject is a team of Christian graffiti artists — Greg, Cameron, and Richie — who are not only passionate about leaving their mark, but are dedicated to sharing truth on how far we still have to go in embracing creative expression within the church.
As a professor at a Christian University, Greg is part of this crew, coming in as a mentor with a baton outstretched for the next generation.
"It's really important for us to put people ahead of our ecclesiology in order to make room for young people," says Greg. "If we really care about them, we must allow them into our world and be willing to give them leadership."
The struggle, he says, starts with an inability to engage the diverse. It's only when we invite artists to the table that we will fully gain a clear perspective of what's happening around us. To achieve this, we must be willing to loosen the grip without sacrificing the structure. It comes with taking a risk, dreaming big, and pioneering for God — just as the mega church pastor once did when that reality was just a vision.
Today, this can only come by moving away from the goal of institutionalization, and viewing the structure as it relates to the organism of the body of Christ. When the structure supports what's growing, we actually make room for greater levels of learning and engagement of young people.
While this mindset is clear to the panel of graffiti artists, it hasn't been that easy to implement. For them, it comes with perseverance. As Cameron explains, he's had to view the church as a people, and not as a building.  
"I am the church and my friends are the church," he says, "together we are the church and I can't give up on that. But more importantly, I've found that my creativeness is my worship. I'm going to worship God all the time, vibing out painting, whether it's in a building or not. I'm going to worship Him with my entire life because of the Gospel."
In that same light, Richie has taken that process to the next level by actively sharing creativity outside the church. From the community to schools, he looks for ways to express inspiration throughout the local neighborhood.
"For me, my ministry is not at the church," he says. "It's actually in the community, where I see the different needs. I know I'm still constantly serving God with the same purpose, but not within a location. It's doing God's purpose."
As a team of free thinkers, artists are often seen as the rebels, yet creatives are longing to be connected just like everyone else. Especially within the church, it's important for the leaders to make space for this demographic and allow them to navigate faith through creativity. The outcome would take the church further than we ever imagined.
"Creatives represent so much hope and potential," says Greg. "We've taken the baton as far as we can go, but at some point we have to set the pace for those who will take the baton farther."
That's why he doesn't see artists as a threat, but rather as a community of people with whom the church can collaborate. When given an inch of collaboration, most of them will use their art to create transformative relationships that manifest conversation and growth.
Despite the roadblocks and challenges they've faced, all three artists have stood firm in their faith and lean on the lessons they've learned along the way.
Richie's advice to emerging creatives is: "Don't listen to the lies and the voices that you hear from others or even yourself. Just keep going and persevere."
For Cameron, he urges enjoyment of the process. "We are basically all artists," he says. "I think people disregard that because they don't paint or draw or whatever. But as an artist, we all have a blank canvas. Our canvas can be really big, or it can be very small. But those canvases are just the parameters that we have within our gifts."