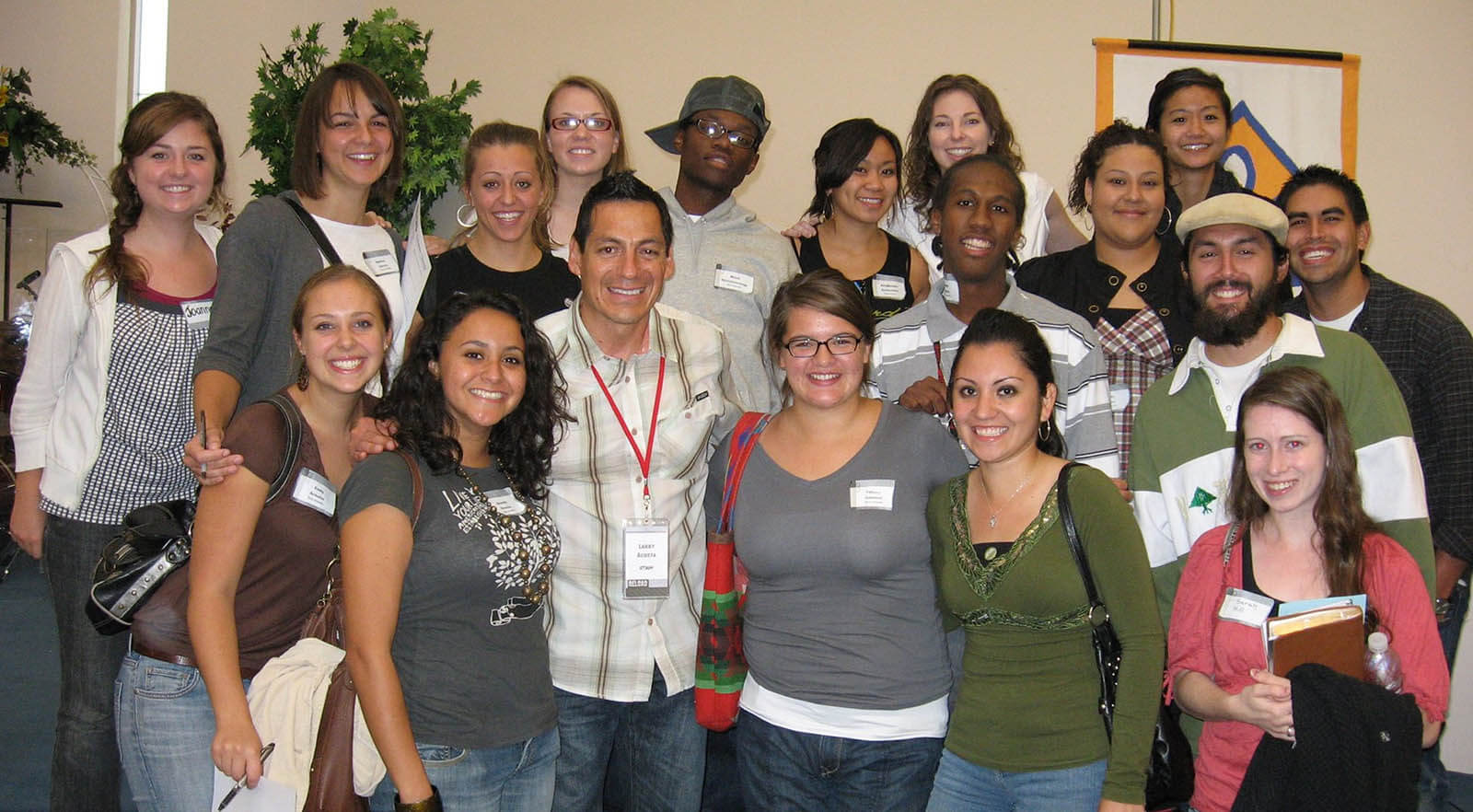 Over two decades ago, God put a vision inside the heart of Larry Acosta to be a role model, a mentor, and a coach for emerging ethnic leaders. Despite the fact he didn't personally know one single urban youth worker, he knew that his life would pivot toward leading the Church into this multi-ethnic reality.
His desire was to put the collaborative spirit of the "capital C" Church on display by teaching youth to make God more elevated, more present, and more glorified in each of their expressions.
At the time, Larry's own mentors were professors, pastors, and people in church leadership. Yet he couldn't ignore the stats that over half the world's population lived in cities, of whom 60 percent were 18 years old or younger.
In an ever growing young, urban world, Larry felt called to help mobilize emerging leaders of color to be equipped, empowered, and discipled so that they could in turn, translate the Gospel to the next generation.
"The Lord stirred in me this multiethnic reality," says Larry. "At the time, I was this young Latino kid that was the first in my family to go to college. Despite my insecurities, I had a seat at the table with leaders. That which God called me to do 20 plus years ago, I'm now seeing the fruit of that labor."
Today, Larry holds the title as Founder of Urban Youth Workers Institute, a nonprofit that trains and resources urban youth workers to effectively evangelize and disciple youth in at-risk cities. Over the years, he's seen a blend of urban and suburban cultures through an overlap of music, fashion, art, and style. As the cultures come together, so follows the church. In fact, the local church needs an example of a blended community more than ever, explains Larry.
"I get excited about reaching this fatherless and broken generation," he says, "and translating the Gospel in ways they can connect to. That means we need color-building diverse leadership teams that 'do' church in this multi-ethnic array by making it relevant to the emerging generation."
For starters, Larry equips leaders who have overcome racial barriers and live the message of reconciliation and love for one another. He also encourages perseverance and following the model of the Good Shepherd, by not being afraid to smell like the sheep by surrounding ourselves with the herd. He's done just that by ditching the pulpit and practicing relational youth ministry.  
"Accessible, relational, affirming, and encouraging are what I want this next generation of leadership to do differently," says Larry.
Shifting from unobtainable to approachable leadership has caused many people to burn out, give up, and tap out prematurely. These short-circuited opportunities keep many young leaders from hang onto the light in the darkness.
"If God gives you that vision, you've got to stay at it and wake up every day and keep doing what He told you to do," he explains. "Stay at it faithfully until you get that breakthrough and make urban disciples."