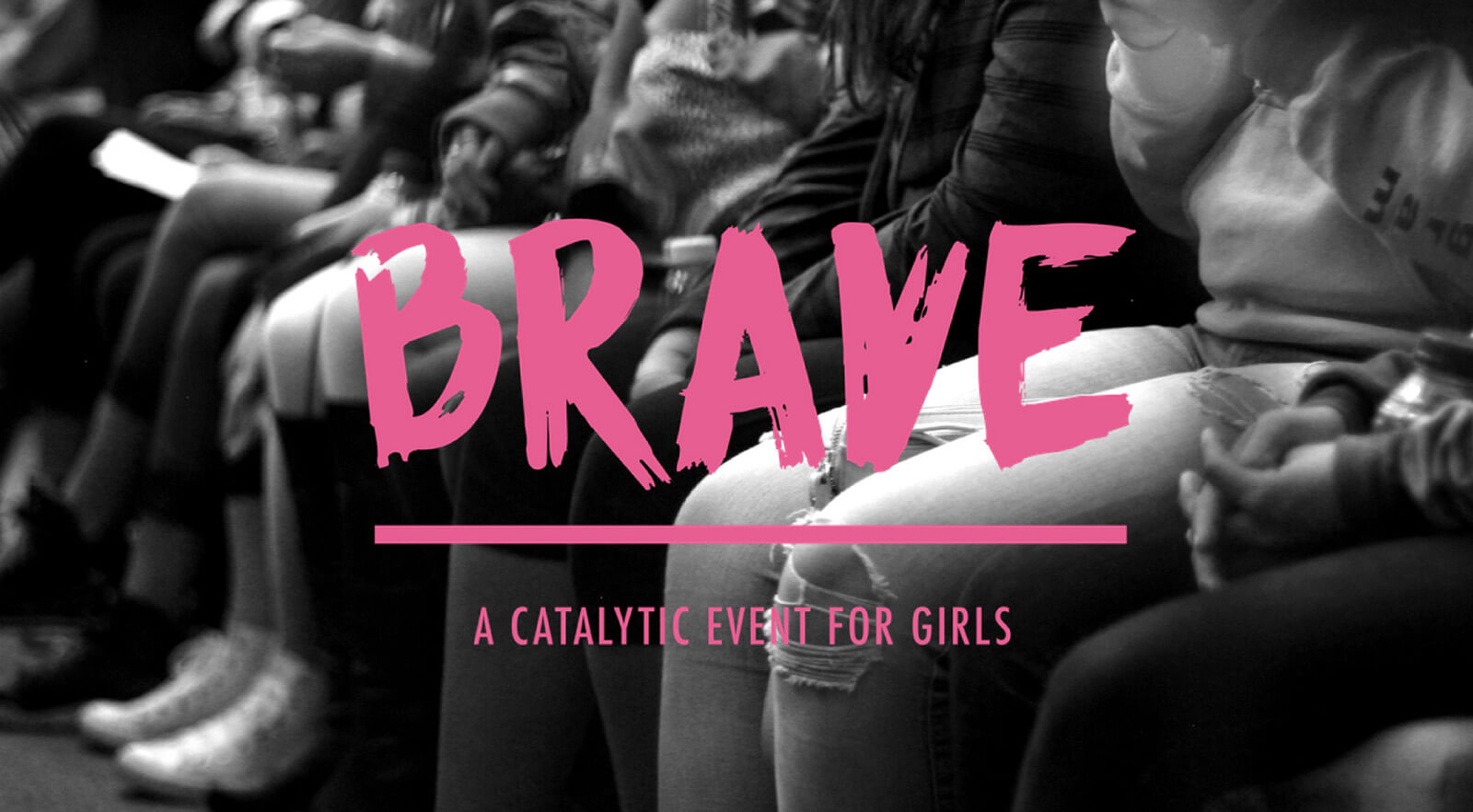 For over a decade, Noemi Chavez and her husband, Josh have pastored Seventh Street Church in the city of Long Beach. From the get go, they've been on a quest to better serve the community and reach people through the Gospel. Unlike many churches, for Seventh Street, that meant engaging in conversations with probation officers and government leaders to see how they could reach the lost — and in particular, women at risk.
With that heart for change, Noemi sought an avenue to address the shocking statistic that nearly 80% of women involved in sex trafficking or prostitution in LA came from the foster care system. It was then that a member of Noemi's ministry team — who also worked as a Violence Prevention Coordinator — commissioned the church to respond to these girls.
Out of that vision came the birth of BRAVE, a young women's empowerment conference that provides stories of hope and opportunities for change.
"Our dream was to shift their understanding of what their future could look like," says Noemi, "and not necessarily make choices based on what their circumstances are right now."
Helping carry out this mission was Miley Waterman, an event producer by trade who joined the Seventh Street Church staff in 2014 to help take BRAVE global. Initially, their greatest challenge was convincing the girls to attend the inaugural conference. By building trust and relationships with probation officers and the Department of Children and Family Service (DCFS), they were able to draw nearly 200 girls to that first event.
Each year BRAVE has gained momentum, recognized today for bringing together a strong pool of Godly women who have powerful stories to share. Many have overcome life challenges, ranging from foster care to broken homes. The common thread is that their faith has intersected their stories, taking them to places of successful careers and new beginnings.
"We expose the girls to the lens of what their story could be," explains Noemi. "We believe that we can offer an answer that can shift the culture and the numbers of women who are actually being trafficked in our cities."
BRAVE doesn't end with Seventh Street Church however. In fact, other churches in California, North Carolina, Nebraska, Michigan, and beyond have adopted the program by becoming BRAVE church partners. Not only are churches coached before and during the conferences, but they learn what it means to sustain the relationship with at-risk girls beyond the events. They're given tools, resources, templates, and creative assets to empower girls in the community and help stop exploitation.

While Noemi never imagined BRAVE would be her life calling, she says it was all part of God's plan that started with a simple "yes".

"When God shows you a need, he's trusting you," she says. "With BRAVE, so much of what is happening is by the power of the hand of God. These are his girls and he wants to rescue them more than we do. We just happen to be the people who said 'yes'."
Far from a solo effort, BRAVE has locked arms with people in city, local government leaders, and neighboring churches that are speaking life, truth, and hope into the the lives of the broken. Many have donated gifts and finances for the events, acting in a unified demonstration of the Body of Christ.
There's strength in coming together as believers, especially during a time when the world is so divided, says Noemi. Only then can our message cross denominations, cultures, and ethnicities, and become stronger and louder.
"That's such an important and powerful value," she says. "These kids need somebody who's going to love on them, and this ministry fans the flame for you to stay there and stay long."
Follow BRAVE at Instagram: @braveglobalinc / Facebook: @BraveGLOBALinc / www.SeventhStreetChurch.com