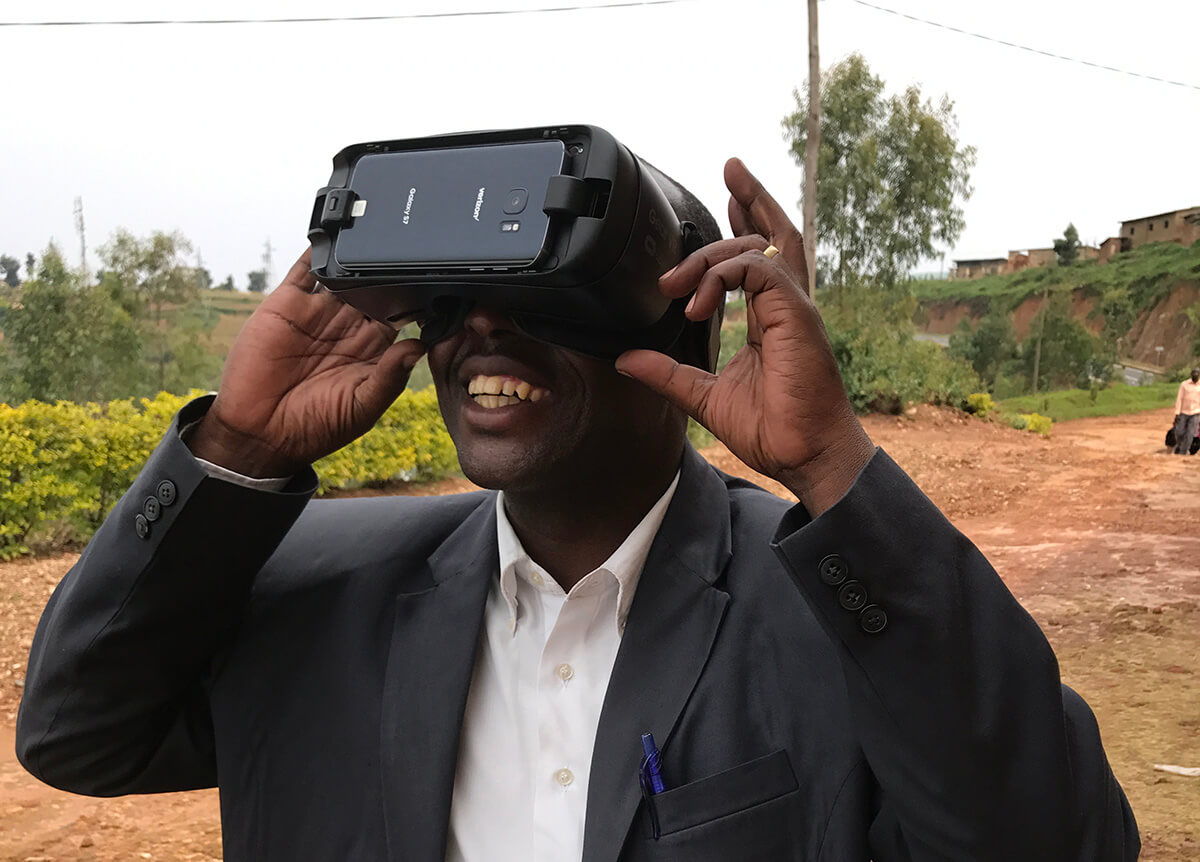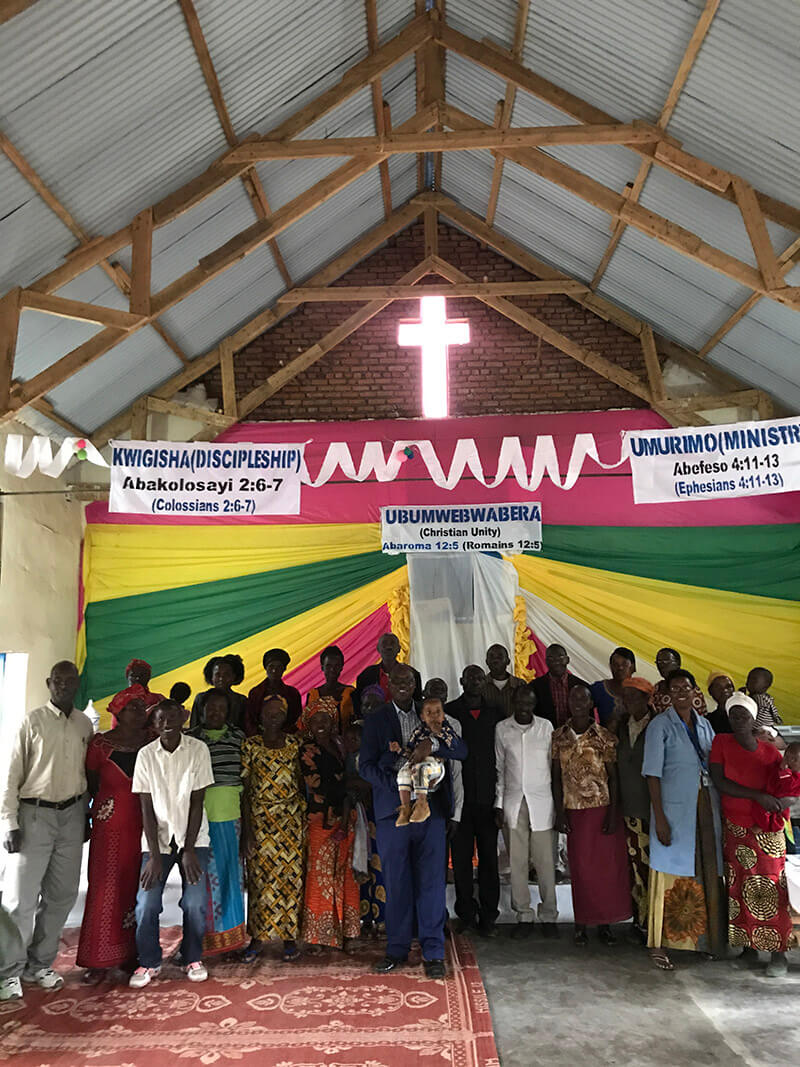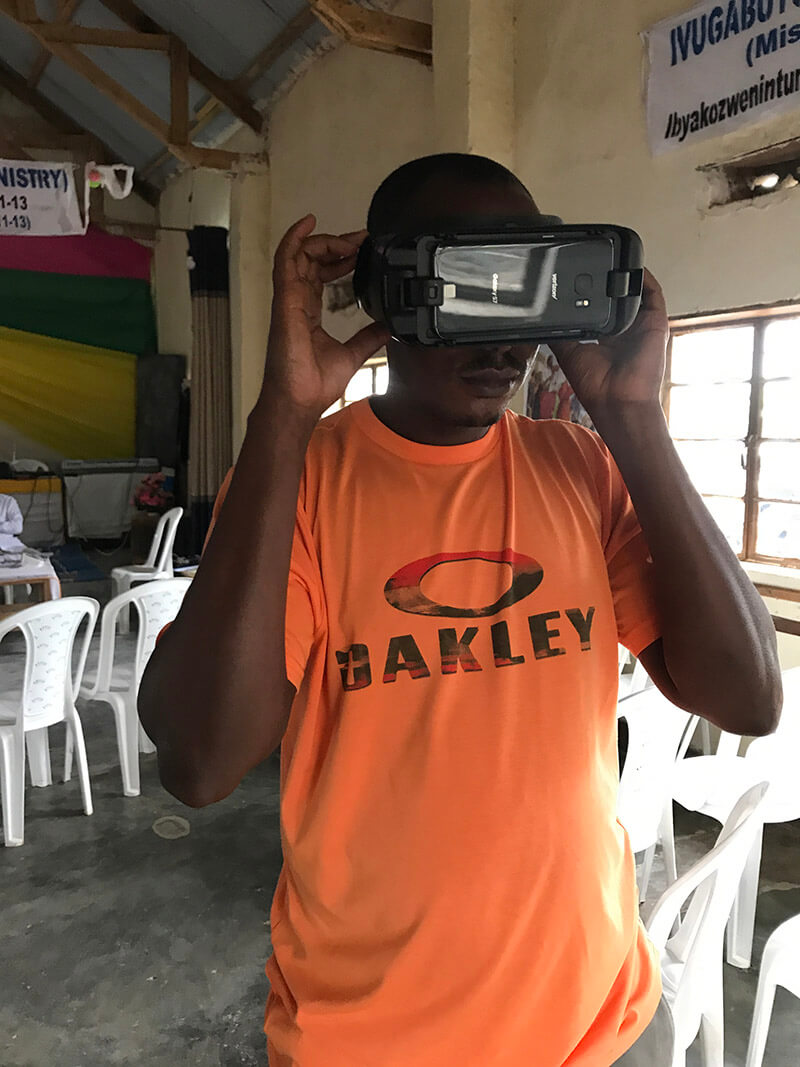 In preparation for the June 2018 Purpose Driven Church Conference, Saddleback's Video Journalist, Braven Carven flew to Rwanda on February 6 to gather footage for the PEACE Virtual Reality (VR) Experience.
Braven's recent five-day visit to Rwanda allowed him to gather new content for six videos. Each will showcase PEACE in action, including topics on healthcare, clean water initiative, orphan care, savings groups, education, and church leader training. From Kigali to Kibuye, Braven's journey across Rwanda allowed him to feature touching stories about life transformation through healthy churches.
"I've been filming several pastors — aiming to show how God is using his people to empower church members in the community to do ministry."
Unveiled at last year's PD conference, the VR technology allows ministry leaders to experience PEACE-in-action through computer-generated simulation and 3D imaging. While wearing a VR headset, church leaders are "transported" to Rwanda's western province where those specific PEACE stories took place.
For viewers, once the video is complete and the headset is removed, the staged setting helps blur the lines between the users' virtual visit to Rwanda and their current physical location. The ultimate goal however, is to engage aspiring International Partnering Churches (IPCs) to equip nations to implement PEACE and Purpose Driven strategies.
The technology behind the footage was a new 360/VR camera that records 5.2k images as opposed to last year's 4k images. The viewing medium of Samsung Galaxy's will be the same resolution as 2017, with roughly 25 VR headsets available. Between four stations at the PD conference, this allows about 50 people to participate in the VR PEACE workshop every hour.
"Virtual Reality allows the viewer to become fully immersed in a time and place," says Braven. "The sounds, the people, even the hour of day become more evident and real. In the process, people are given a chance to learn about partnering with African countries and experience PEACE in a unique way."
To register for the 2018 Purpose Driven Church Conference held June 26-28, click HERE.